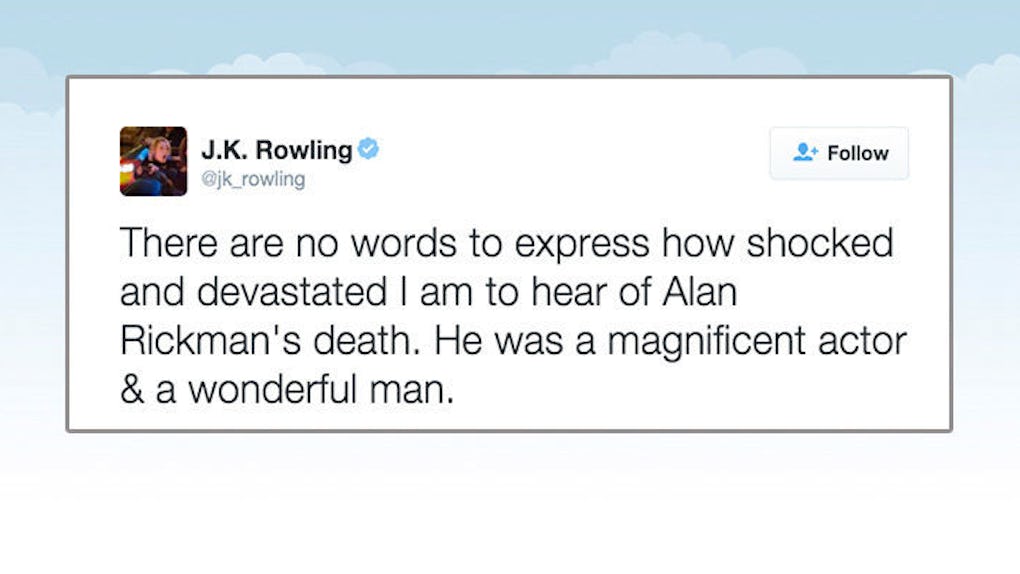 Twitter
JK Rowling Reacts To The Death Of 'Harry Potter' Actor Alan Rickman
Just like the rest of us, JK Rowling is mourning the loss of Alan Rickman this morning.
Severus Snape is one of the most emotionally complex characters in modern literary history.
To say Alan Rickman played the role to perfection in the book's film adaptation would be an understatement. He lived that role and breathed literal life into those words.
JK Rowling's tweets about the man who brought Severus Snape to the silver screen are absolutely heartbreaking.
The Phelps brothers, who played the Weasley twins in the "Harry Potter" movies, also tweeted their condolences.
Always.