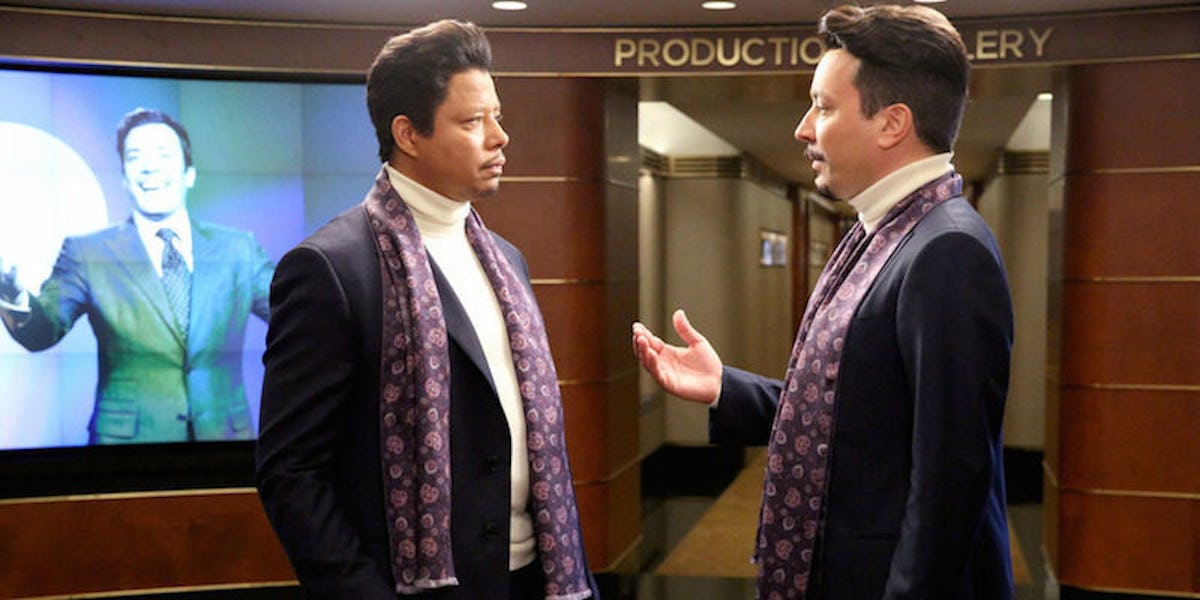 Jimmy Fallon's Hysterical 'Empire' Parody Is Absolutely Perfect (Video)
In honor of "Empire" returning this Wednesday, September 23, Jimmy Fallon created a parody of the show titled "Jimpire."
In the spoof, Jimmy plays Juicy Jim, a character who needs to find the next comedic heir to "The Tonight Show."
Juicy Jim has a serious finger injury and doesn't know if he'll make it.
As he reminisces about the past and shares his thoughts for the future of his "Jimpire," he says, 
Who knows what could happen tomorrow?
He must choose between Questlove, Tariq, Steve Higgins and "The Tonight Show" producer Andre to take over.
When the real Terrence Howard and Taraji P. Henson make appearances, things really get interesting.
Be sure to check out the full video above to see who becomes the true heir to "The Tonight Show." It's definitely a plot twist.
Citations: Watch "Jimpire," Jimmy Fallon's Flawless Parody of "Empire" (Cosmopolitan)