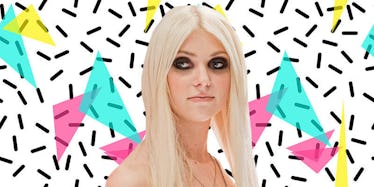 Here's What Jenny Humphrey From 'Gossip Girl' Looks Like Now
REX/Shutterstock
Hello Upper East Siders/literally everyone else, do you know what day it is?
Yeah, it's... it's Tuesday... but... that's not -- IT'S TAYLOR MOMSEN'S BIRTHDAY, OK?!
The "Gossip Girl" alum, who spent five years playing Brooklyn-sweetheart-turned-fashion-badass Jenny Humphrey, turned 23 today.
Most of those years were spent in show business, from her teen years on "GG" to her breakout role at the age of 7 in 2000's "The Grinch" as Cindy Lou Who.
Taylor's style has majorly evolved since her days spent infiltrating Manhattan's fictional elite and befriending Christmas villains.
Nowadays, she likes her eyeliner dark.
She likes her brows bold.
She likes her sleeves Stevie.
She likes her album art on her dress.
She likes her sunglasses indoors.
She likes her hair everyfreakingwhere.
She likes her gloves fingerless.
She likes her Joan Jett.
She likes her feet soaked.
She likes her shirts sleeveless.
She likes her pizza tripled.
She likes her knees bloody.
Happy 23rd, Taylor Momsen. On this, the day of your birth, I have no advice for you.
You're clearly hitting the whole living-life-to-the-fullest thing pretty hard. You've killed two dream careers before most of us have taken our last college final. You're an inspiration in leather pants.