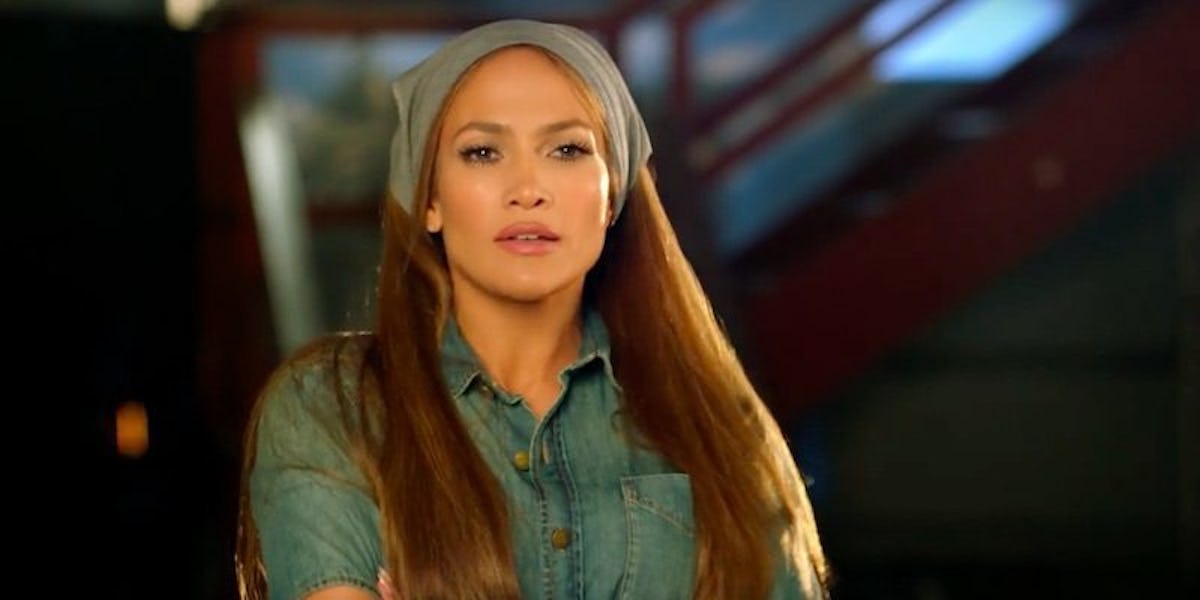 Jennifer Lopez's 'Ain't Your Mama' Video Is A Powerful Feminist Anthem
YouTube
Jennifer Lopez goes in on sexism and female empowerment in her new music video for "Ain't Your Mama," and it is so, so beautiful.
Seriously, I feel riled up and ready to yell at any man who so much as looks at me wrong after this video. I'm so grateful to JLo for giving me this new feminist anthem.
It starts off with JLo, badass working woman, arguing with her man on the phone. No, she CAN'T make you dinner, dude, maybe learn how to feed yourself?
Then JLo, career-driven boss bitch, marches into her job as a news anchor. She looks the women of the world in the eye and calls for them to stand up for the men taking them for granted. She says,
Look, I don't have to tell you things are bad. Everybody knows things are bad. We're taken for granted, ignored, overlooked, under-appreciated. We have a big big problem, ladies.
HECK YEAH! The rest of the video is a very satisfying montage of JLo playing a variety of working women and housewives standing up to the men who mistreat her.
So there you go, ladies. No more cooking and cleaning for the boys, unless, you know, we actually want to do that. We ain't their mamas.
Citations: Jennifer Lopez's 'Ain't Your Mama' Video Calls on Women to Start a Rebellion (Complex)