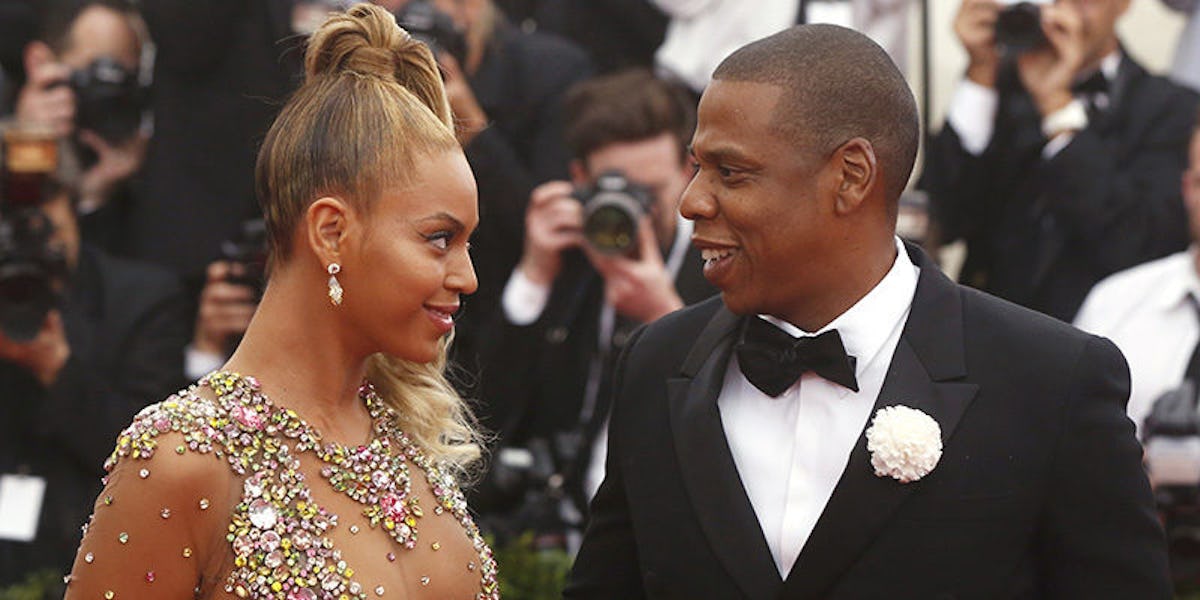 The Internet Can't Get Enough Of Jay Z In The Background Of This Beyoncé Pic
REUTERS
In many ways, the picture Beyoncé recently posted on her official website isn't anything out of the ordinary.
There's Beyoncé, striking a pose, wearing something fly and looking fine as hell, as usual.
But, of course, our man Jay Z is the key difference here. Not only is Hov visible in the shot and shown taking the picture for Bey, like all obedient husbands do, but he's also striking a pose.
It's pretty hilarious, and nothing picks up on hilarious things like Twitter.
The picture basically confirmed Jay Z's role in Beyoncé's life: her PIC, Picture-Taker In Chief. But to officially be the PIC, you have to know all the intricacies the job entails, like good lighting, angles and poses.
Nah this is real love, peep Hov making sure that lighting/angle is just right pic.twitter.com/Y8aGJH62oa — Tess Trueheart (@ShesASweetheart) July 26, 2016
Some Twitter users pointed out what we might actually be looking at is Jay Z taking a selfie while showing off his wife.
This is definitely one of Beyoncé's most notable pics... or is it Jay's pic? Who knows, who cares. They both killed it and people are going crazy for it.