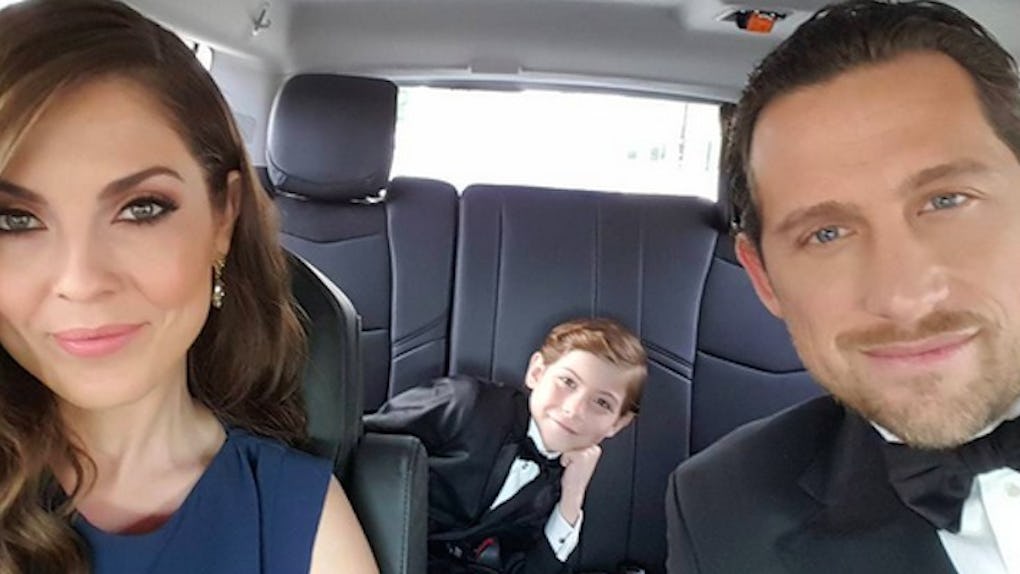 Instagram
Wait… Jacob Tremblay's Dad Is The Hottest Guy At The Oscars
GUYS... I have something really important to share: There are TONS of hot guys at the Oscars right now.
Like for real, look at Common, and Leo and host Chris Rock. DAMN, you all fine.
But, I gotta give it up to the hottest man of them all... Jacob Tremblay's dad, Jason.
Jacob Tremblay, the 9-year-old actor getting a ton of attention for his role in "Room" with Brie Larson, has some seriously good genes and he showed them off by bringing his hot ass dad to the Oscars as his date.
Don't believe me? Just look at him:
OH, HI...
After seeing this man, the Internet went absolutely bananas. Check out a few of the thirsty reactions below.
In case you needed any more reason to seriously crush on this guy, it turns out he's a police detective. So... have fun with that fantasy tonight.
Here's a video of him, and oh yeah, his wife.