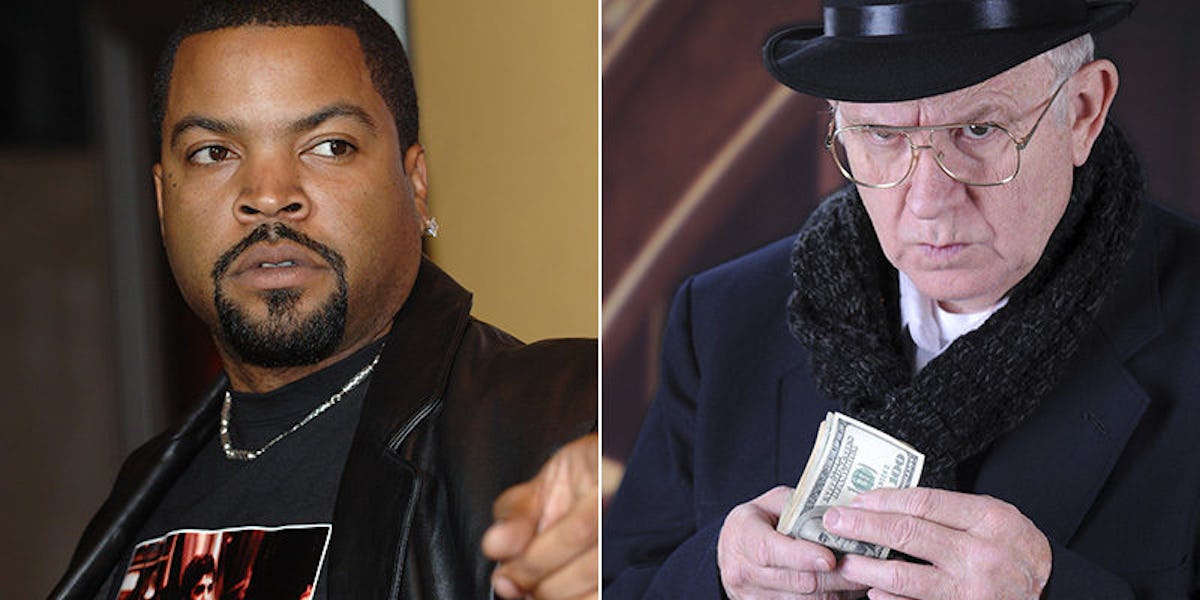 Ice Cube Is Set To Play Scrooge In A New Version Of 'A Christmas Carol'
Getty Images
Ice Cube has come a long way since pioneering hip-hop with N.W.A.
In 2015, he's taking a back seat to the whole music thing and collecting even fatter checks from the movie business.
After dropping a banger like "Friday," your career is pretty much solidified in Hollywood, and now that his son is in starring in his own biopic, what else is there really left to do?
Retelling "A Christmas Carol" and playing Scrooge, of course!
According to Deadline, Ice Cube is set to shoot a new film with Universal called "Humbug," and he'll star as the lead role.
The movie will be shot in current times where Cube, a rich real estate mogul, learns a holiday lesson from the ghosts of Christmas Past, Present and Future. Hopefully, Kevin Hart is the ghost.
No further details have been explained, but what are the chances Ice Cube's son ends up playing Ice Cube again?
Citations: Ice Cube, Universal Wins Humbug (Deadline)