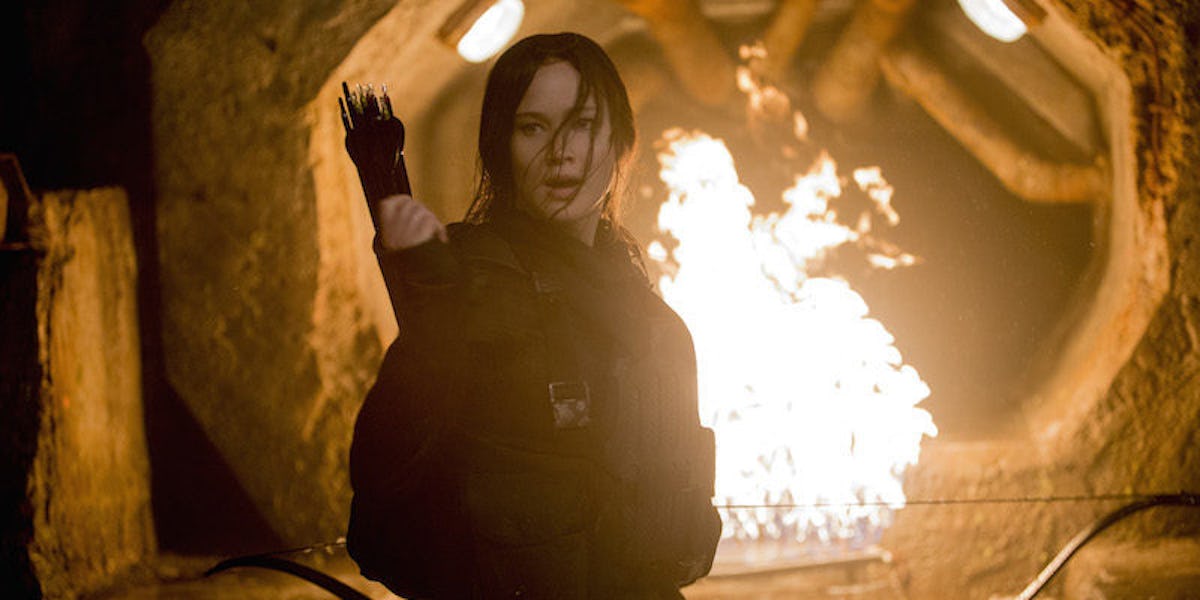 The New 'Hunger Games' Trailer Has Spoilers And Twitter Is Freaking Out
Lionsgate
A new trailer for "The Hunger Games: Mockingjay — Part 2" titled "For Prim" is eliciting more than just tears from fans of the saga.
Series followers, who are aware the films' central focus is the battle Prim's sister, Katniss, faces with Panem's Capitol and President Snow, found the trailer obvious as hell.
Certain tweets responding to the short character tribute were critical. CAUTION: These tweets are straight-up spoiler central.
@carbyville @TheHungerGames Like 'Oh yeah, Prim dies!! ENJOOOYY!! ' — Pip (@SassyEverlarkin) September 16, 2015
Some fans urged for the video to be removed to avoid exposing such a major plot point so early.
@TheHungerGames YOU BETTER APOLOGIZE FOR WHAT YOU JUST DID! — Cody (@CodyJayP) September 16, 2015
Most were left to languish in pools of their own tears.
For some, this is the worst spoiler since the summer of 2005 when, mere days before finishing the sixth "Harry Potter" book, a young Taylor Ortega read a troll's Myspace post that said, "SNAPE KILLS DUMBLEDORE LOL BAI."
Perish, ruiners.
Citations: The Trailer For Mockingjay — Part 2 Takes an Emotional Look at Prim's Journey (POPSUGAR)