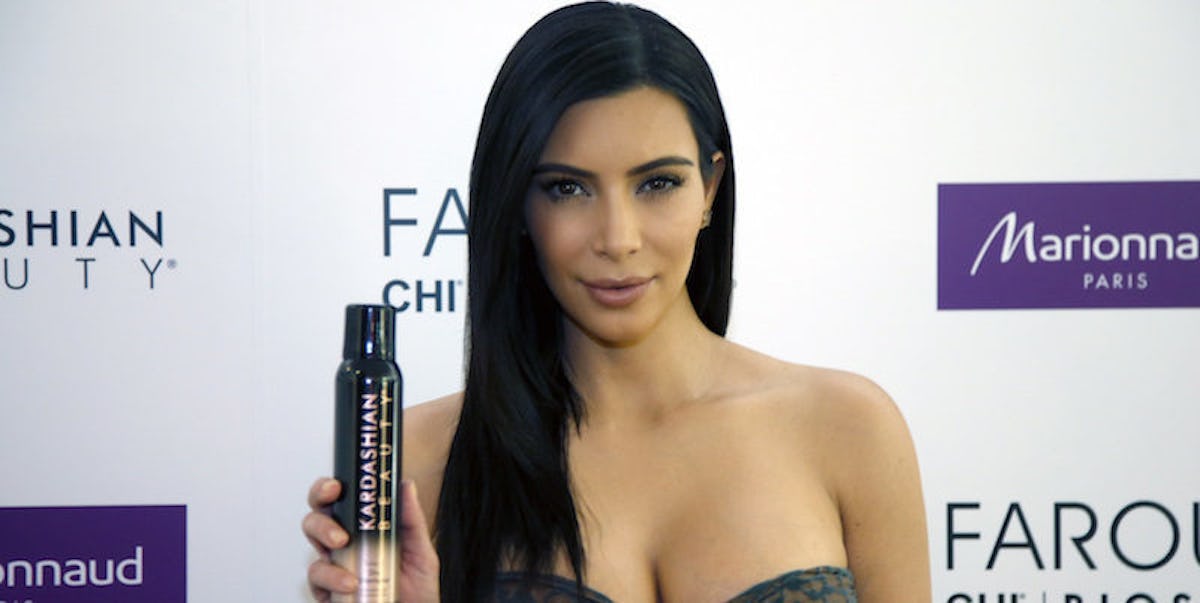 Here's What It Takes To Get Kim Kardashian To Endorse Your Product
REUTERS/Charles Platiau
If you want Kim Kardashian-West to endorse your product, it's going to cost you — a lot.
Emails obtained by gossip site Radar Online allegedly reveal the list of demands Kimmy makes in exchange for repping a product or brand, and unsurprisingly, it's pretty outrageous.
According to the emails — which were supposedly sent between a Kardashian rep and a company looking to have the mother of two promote its product — Kardashian-West not only requires a minimum lump sum payment of $750,000 to $1,000,000 to sign any endorsement deals, but also:
Five first class tickets, plus one coach, first class hotel accommodations (one suite for talent and standard rooms for others in party), portal to portal first class exclusive ground transportation, airport greeter service, security, glam fee (daily rate for her hair and makeup squad), and a per diem.
Are you rolling your eyes yet? Because that's not all.
The deal would also require the company to seek Kardashian-West's approval for everything — from hotel accommodations to the final photos used in advertisements — before anything is finalized. Her rep added,
We would need to review and approve [the media plan] with her PR team.
So, yeah, that's pretty ridiculous. But hey, we hear Kendall will do the job for a mere $500,000. What a steal.
Citations: Emails Reveal Kim Kardashian's Endorsement Demands (Complex), Diva Alert! Kim Kardashian's Over-The-Top Demands Revealed In Secret Business Emails (Radar Online)