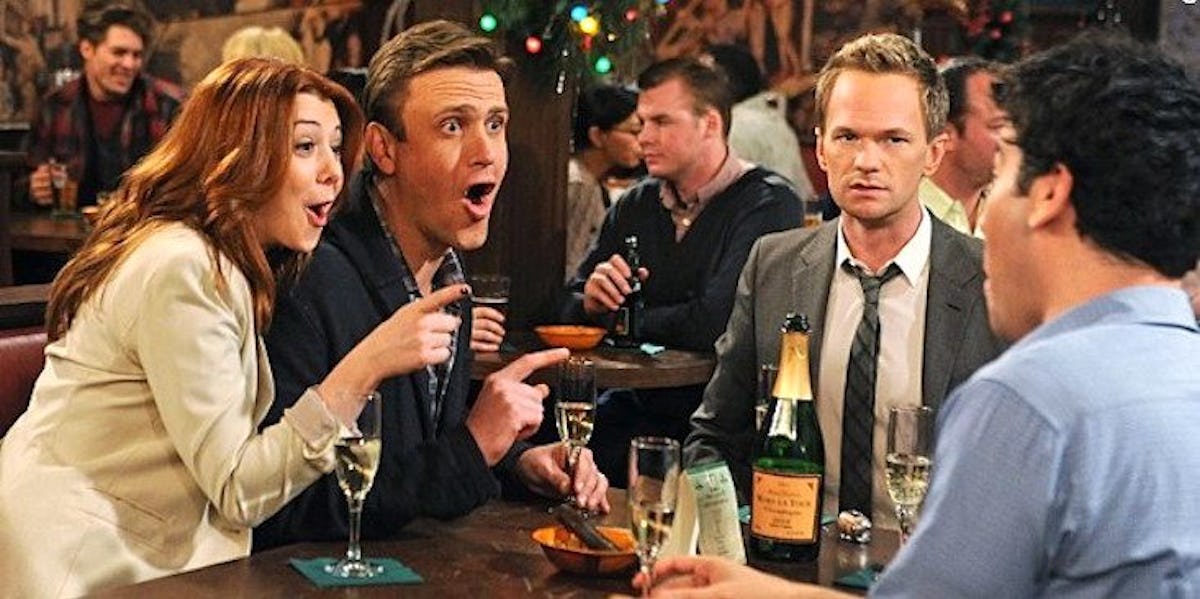 A 'How I Met Your Mother' Spinoff Is Currently Being Written, So Get Ready
CBS
There have been a couple attempts at a How I Met Your Mother spinoff series in the four years since the show ended, but nothing seemed to stick. Now, a new team of writers is taking a crack at it, so we just might be seeing the whole gang back at MacLaren's Pub again soon enough. Fox chairman Dana Walden revealed to Deadline that a new How I Met Your Mother spinoff is in the works right now, but it might not be called How I Met Your Father.
Twentieth Century Fox took its first jab at making a How I Met Your Mother spinoff series back in 2013, a couple of months after the original series concluded in its ninth season. The HIMYM creators had already cast and shot the pilot for a woman-centric new series called How I Met Your Dad, but CBS ultimately passed on the spinoff and it wound up dying. Then last year, two This Is Us writers reworked the spinoff pilot and created How I Met Your Father, but as This Is Us began taking off, the writers were promoted to showrunners on the hit drama and Father was abandoned.
Now, Walden says they're trying for the third time, and hopefully this time we'll actually be able to see a finished product. A new team of writers is already working on the spinoff, and the new pilot will not draw any inspiration from the first two attempts at How I Met Your Father. The new team is apparently starting completely from scratch, so the spinoff may not be the gender-swapped story most fans were expecting.
The studio will try (developing a spinoff) with different writers. They will be starting from scratch ... It's one that's been slowly cooked. If it's the right idea the right execution, we'll take that.
Since the new spinoff won't be a reworking of the previous spinoff attempts, there's actually some hope we'll get to see the original HIMYM cast again. The two failed spinoffs didn't include any characters from the original show, which is actually a pretty out-of-the-ordinary move for a spinoff series. If the new show doesn't follow the gender-swapped gimmick, it's possible it might be centered around Barney, Marshall, and Lily, or another popular character from the original. We'll have to see where the writers go with it.