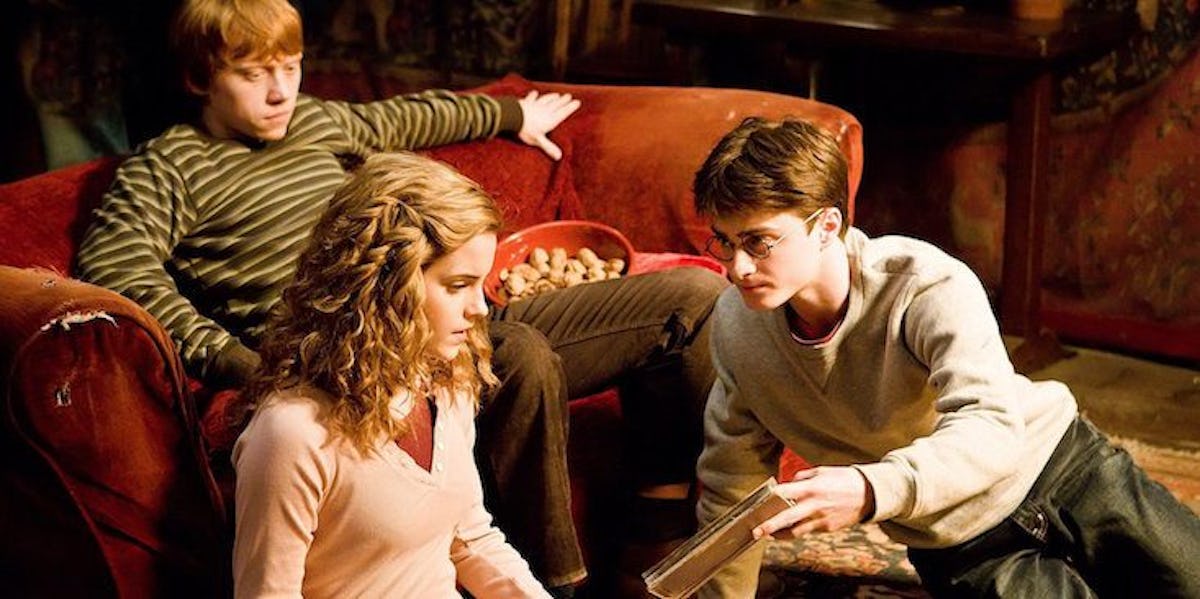 Attention 'Harry Potter' Fans: 2 New Books Are Coming This October
Warner Bros
Even though all of the main Harry Potter books have concluded, it's still an amazing time to be a fan of the wizarding world J.K. Rowling created. Diehard fans will get to learn even more about the magical realm of Harry Potter with two new books coming out this year.
HP's publisher Bloomsbury has announced two new titles to the Harry Potter franchise, which will both come out to celebrate the 20th anniversary of the release of Harry Potter and the Philosopher's Stone this year, according to Insider.
Akin to previous world-building franchise books like Fantastic Beasts and Where to Find Them and Quidditch Through the Ages, the two new books will go a long way in further educating fans about the specifics of magical world J.K. Rowling created as the setting of the main Harry Potter series.
The first new book is called Harry Potter: A History of Magic, The Book of the Exhibition. This one sounds like the perfect purchase for anyone still waiting for their Hogwarts acceptance letter, since it provides a glimpse into what life at Hogwarts is like, and details all the courses offered at the legendary wizarding school.
But I'm personally more excited for the second new title: Harry Potter, A Journey Through a History of Magic. This book is going to be a must-buy for every diehard HP fan, as it provides readers with the full magical history of the Harry Potter world, including stories behind popular spell, magical creatures, and famous figures.
And these two books are just the latest in exciting new Harry Potter-related entertainment continuing to come out after the main book series wrapped. Now, the franchise has its own spinoff film franchise in Fantastic Beasts and Where to Find Them, a West End play Harry Potter and the Cursed Child, and a Universal Studios theme park.
Both new books will be released this October, a couple months after the twentieth anniversary of Harry Potter and the Philosopher's Stone, which took place on June 26 this year.