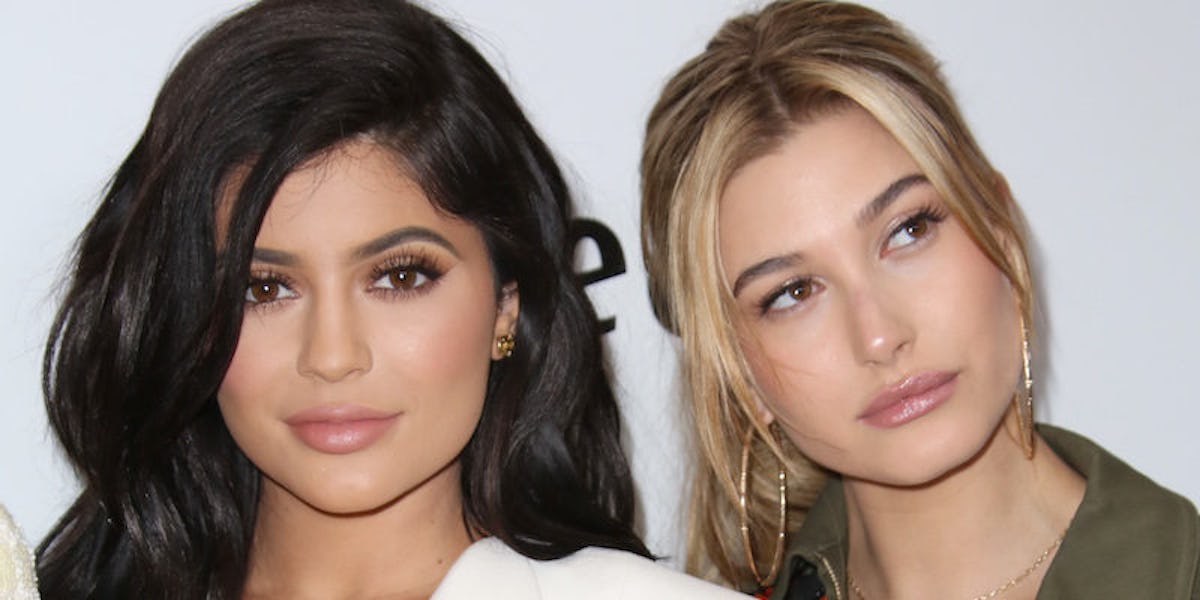 Hailey Baldwin Says This Is The One Thing She'd Trade With Kylie Jenner
REX/Shutterstock
Celebs: They put stuff in their bags, just like us!
In fact, the only real difference between me and fashion model Hailey Baldwin is her bag probably cost, like, $2,000, and my bag is a tote I got for free at my last internship.
Other than that, we're totally the same person.
Basically, Hailey was featured on British Vogue's third episode of "In the Bag." Like the name suggests, the whole concept of the series is finding out what's inside a celebrity's purse.
Hailey has pretty normal stuff, like lip gloss, jewelry and sunglasses, as well as some not-so-normal stuff, like a medical terminology textbook.
But apparently, Hailey isn't totally satisfied with her bag situation, since she told Vogue she would love to switch bags with Kylie Jenner.
Of the reality star, Hailey said,
She has really good bags. Really good bags. If I could just go raid her bag closet, and switch with her, I would do that.
So let's investigate this Hailey and Kylie bag situation, shall we?
Exhibit A: Hailey Baldwin owns nice bags. This one has cute, little animals on it.
Exhibit B: Kylie Jenner also owns nice bags. Here's a nice pink one.
And here's another nice bag Kylie owns.
And here's one that's red and looks like a little backpack.
In conclusion, both Hailey Baldwin and Kylie Jenner are very rich, and they both own very nice bags.
If they were to switch bags, I'm positive almost nothing of consequence would happen.
Thank you for joining me on this investigation.
Citations: WATCH: Inside The Bag With Hailey Baldwin (Vogue)