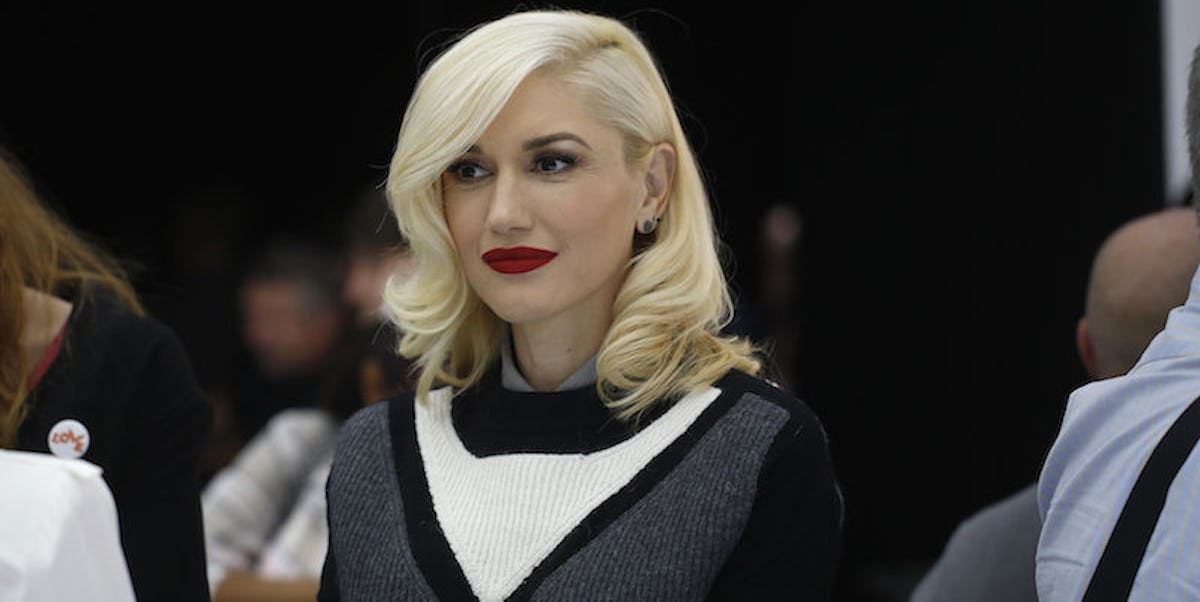 Gwen Stefani Just Schooled All Parents Who Don't Accept Their Gay Kids
REUTERS/Stephen Lam
It can be incredibly scary for a child to come out to his or her parents, especially if those parents have unfavorable opinions of homosexuality.
Sadly, many LGBTQ youth are met with resistance when coming out, and as a result, suicide rates among LGBTQ teens are up to nine times higher than straight youth.
Gwen Stefani's sons, fortunately, will never have that problem.
In a recent interview with LGBT newspaper Pride Source, the mother of three said,
I would be blessed [to have] a gay son. You know that I would feel blessed about that. I just want my boys to be happy and healthy, and I just ask god to guide me every day to be a good mother because it is not an easy job.
The 46-year-old, who shares sons Kingston, 9, Zuma, 7, and Apollo, 2 with ex-husband Gavin Rossdale, adds,
…[I]t doesn't really matter if you're gay, straight, whatever. There are good and bad people, and I would be happy [if my sons were gay]. I just want my kids to be happy, and whatever journey god gives them is their journey. I just need to be the most supportive mom that I can be and that's what I'm gonna be.
Amen to that, Gwen.
Learn more about LGBTQ issues -- and how to offer support for those affected by them -- at the Gay And Lesbian Alliance Against Defamation and read Stefani's entire article at Pride Source.
Citations: Gwen Stefani Would Feel 'Blessed' If She Had a Gay Son (Us Weekly), Gwen Stefani Speaks Her (Gay) 'Truth': The Divorce She 'Tried to Fix,' Blake Shelton & Her LGBT Support System (Pride Source)