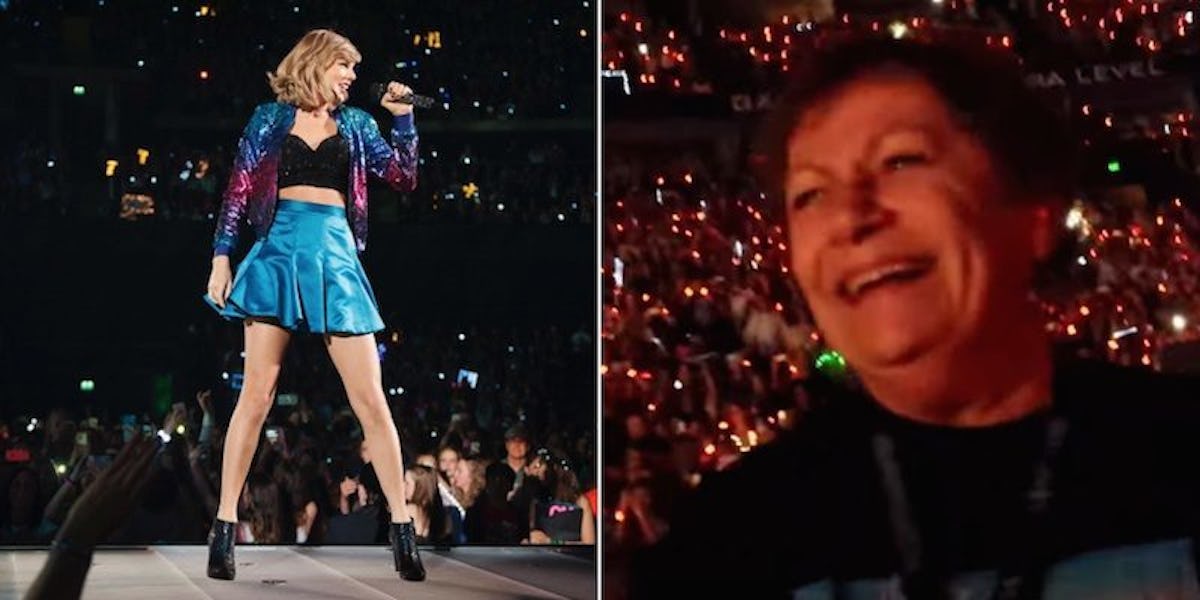 Grandma Literally Loses It When Taylor Swift Brings Mick Jagger On Stage (Video)
Getty Images
Being a grandmother at a goddamn Taylor Swift concert is the sort of labor you have to pay 500 bones to do, rather than getting paid like any other job.
You shell out cash for your own ticket and your granddaughter's, stand in a line full of white girls dressed as Starbucks Lovers, slap an LED bracelet on your wrist and buckle up for a night of music you could honestly live without.
A pretzel costs $11, the bathrooms are disgusting and this song sounds just like -- wait. WAIT.
OH MY GOD. OH MY GOD. OH MY GOD.
IS THAT MICK JAGGER? OH LORD.
HE LOOKS LIKE THE LOVE CHILD OF A TROUT AND AN OLD OAK TREE. SO DREAMY!
"I CAN'T GET NO! OH NO, NO, NO!"
I need to sit down.