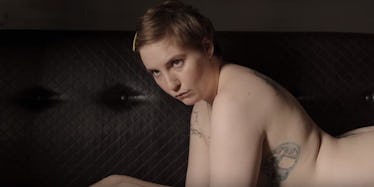 The Trailer For Season Five Of 'Girls' Just Dropped And It Looks Amazing
I CANNOT WAIT FOR FEBRUARY 21, AND I HOPE YOU KNOW WHY.
If you don't have this date marked on your calendar, then get your sh*t together. It's when "Girls" returns to HBO for its all-new fifth season! Are you freaking out yet?!
Unfortunately, "Girls" reportedly won't continue past season six (I've cried enough over this), but that means we still have TWO FULL SEASONS left with my favorite group of women.
It looks like we will all get to find out more about Hannah's new boyfriend, Shoshanna's adventures in Japan, Marnie's love life (or lack thereof) and Jessa's... Well, no one ever really knows what's going on with Jessa.
But, that's why we love her, right?
Check out the full promo in the video above, and get excited. Happy Wednesday, everyone!