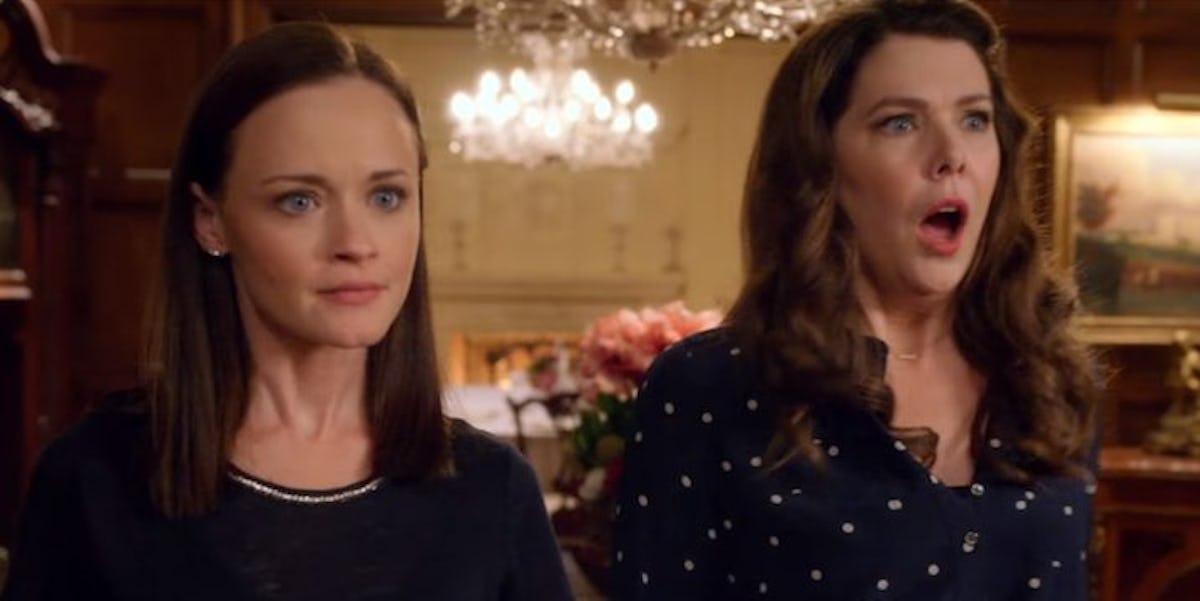 Lauren Graham Talks 'Gilmore Girls' Revival Ending, Gives Hope For New Season
Netflix
Netflix's "Gilmore Girls" revival finally reached its conclusion, and Lauren Graham and Alexis Bledel don't know how to feel about it.
Addressing a group of TV academy members at an event Sunday night, the 50-year-old Graham spoke about the "Gilmore Girls" revival ending and the possibility for a new season.
Speaking on the final scene where Rory (Alexis Bledel) tells Lorelai (Lauren Graham) she's pregnant, Graham said,
That's not an ending, that's a cliffhanger! It took me a minute, but I eventually loved it... but it's not an ending.
The 35-year-old Bledel also weighed in on the show's ending. She said,
It's certainly not the ending I expected. I told Amy [Sherman-Palladino] I wanted Rory to end on a high note after all her hard work. I wanted her to succeed... so it was a hard thing for me to digest.
Despite the fact Graham and Bledel sound like they're both down for a second round of the "Gilmore Girls" revival, the 50-year-old actress couldn't guarantee another season is in the cards.
She said,
Now it's become what could we do with this story that is satisfying, that is worth continuing. I don't know if there is a need to do more. I would never want to make it feel like we've overstayed our welcome.
Alexis Bledel added,
I think for me it comes down to what story we're telling. I don't think we could've anticipated that this would happen so I think we're still reeling from that.
So, where does this leave us?
Well, she may not have promised a second season of "Gilmore Girls," but Lauren Graham did say she'll act as Lorelai Gilmore "until [her] dying day."
Graham said,
There's probably a way to keep these characters alive... I don't know if it's the best thing for them.
Netflix President Ted Sarandos also weighed in on the possible continuation of the "Gilmore Girls" revival.
He said,
We obviously loved the success of the show, fans loved how well it was done, it delivered what they hoped. The worst thing is to wait a couple of years for your favorite show to come back and for it to disappoint you, but they sure delivered and people were really excited about more and we have been talking to them about the possibility of that.
We'll be waiting with bated breath for any news about "Gilmore Girls" season two.
Citations: Gilmore Girls Stars Lauren Graham & Alexis Bledel Have Mixed Feelings About the Ending & Whether the Show Should Continue (E! News)