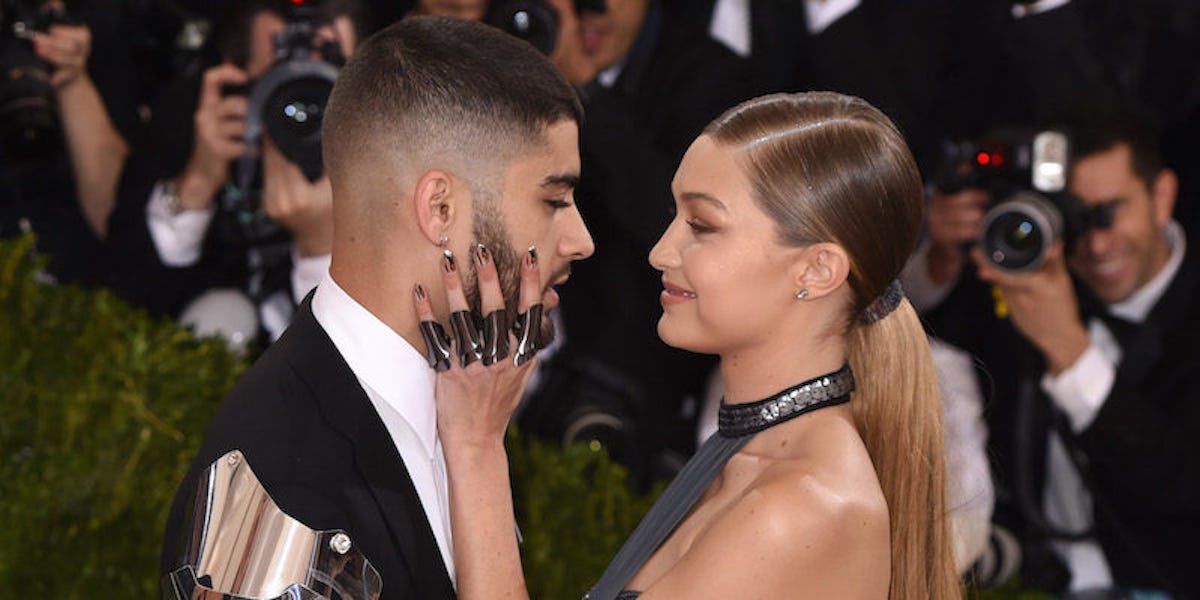 Gigi Hadid Says Zayn Taught Her This One Skill Before Her 21st Birthday
REX/Shutterstock
Gigi Hadid always has a lot to say about her boyfriend, Zayn Malik.
The model appeared on "The Tonight Show Starring Jimmy Fallon" and gushed about her bae once again.
The conversation started with Jimmy asking Gigi about her birthday bash in Las Vegas. Gigi just turned 21, so she shared she spent her actual birthday at the beach with her family.
The following week, she went to Vegas with her friends to celebrate the big 2-1. Gigi mentioned Zayn taught her a new skill before leaving for her trip. She told Jimmy,
My boyfriend taught me how to play poker the night before I went to Vegas so I won $400.
OH, OK. "My boyfriend." WE ALL KNOW WHO HE IS, GIGI. She added,
On a 15 dollar poker table... or blackjack... It was blackjack!
Wait, let's back up. GIGI WON $400? The most money I've ever won at a casino is 5 cents. Damn, I guess Zayn is a pretty good teacher.
After laughing about her birthday, Jimmy talked to Gigi about her mission to find the best burger in New York. The two actually ended up eating burgers during the interview in honor of her birthday. What a way to celebrate.
In the video above, you can watch Gigi Hadid's full interview with Jimmy Fallon.