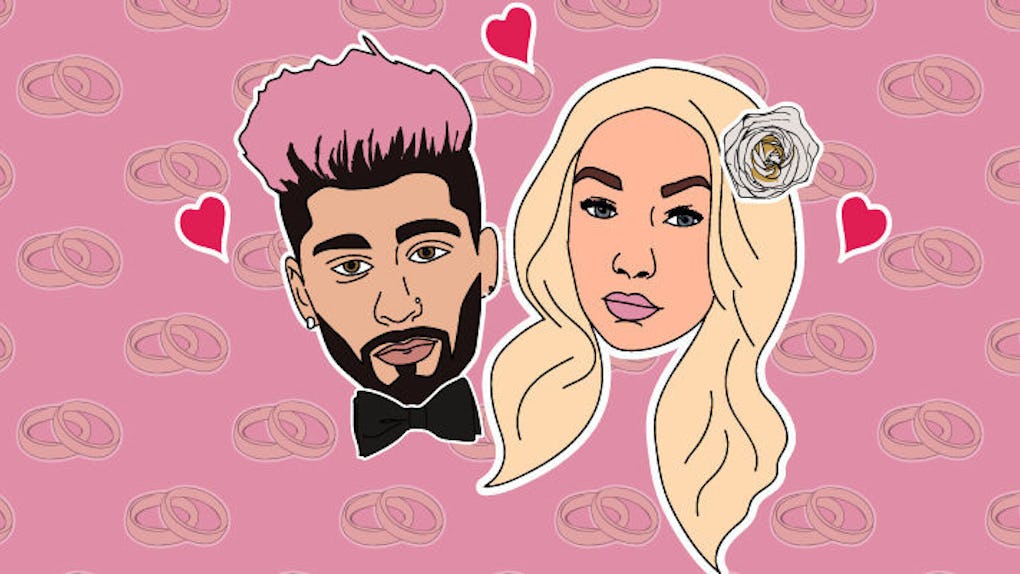 Robert Rodriguez
If Gigi Hadid And Zayn Malik Got Married, Here's How Their Wedding Would Look
Let's be honest … Gigi Hadid and Zayn Malik define the ultimate couple. They're adorable, motivated, gorgeous, incredible human beings and ultimately, a celeb power couple in my book.
I mean, come on. If you can't agree there's too much hotness to handle in this relationship, you may need to reevaluate something…
For all of us Gigi and Zayn fans out there, it would be Pillow Talk to our ears if they got engaged. And if (when) they do, I'm here to help them out a little bit with planning their magical wedding day.
Yes, I just hired myself as their wedding planner. Here's how the big day would go down:
Gigi and Zayn would tie the knot in Santorini, Greece...
...surrounded by breathtaking beauty from all angles.
What could beat this romantic location for them to become husband and wife?
Gigi would look like a complete goddess in this wedding gown…
...paired with white, strappy high heels.
She would wear a flower crown over loosely curled locks.
Her bouquet would be made up of white garden roses and fresh greenery.
As for the bridesmaids, Gigi's girl squad would be looking gorgeous in boho chic gowns. Kendall Jenner, Taylor Swift, Cara Delevingne, Lily Aldridge and Selena Gomez would be in the bridal party, of course.
Her maid of honor, Bella Hadid, would be looking fierce in this embellished halter gown in the middle.
Zayn would wear a navy blue tux because he looks DAMN FINE in one.
There will be gold accents throughout the décor, especially on the wedding cake.
Gold will also be highlighted in the divine dessert table.
Mini cakes will definitely make a beautiful presence for guests to savor.
The tables would be set like so…
...with an elegant, floral runner as the finishing touch.