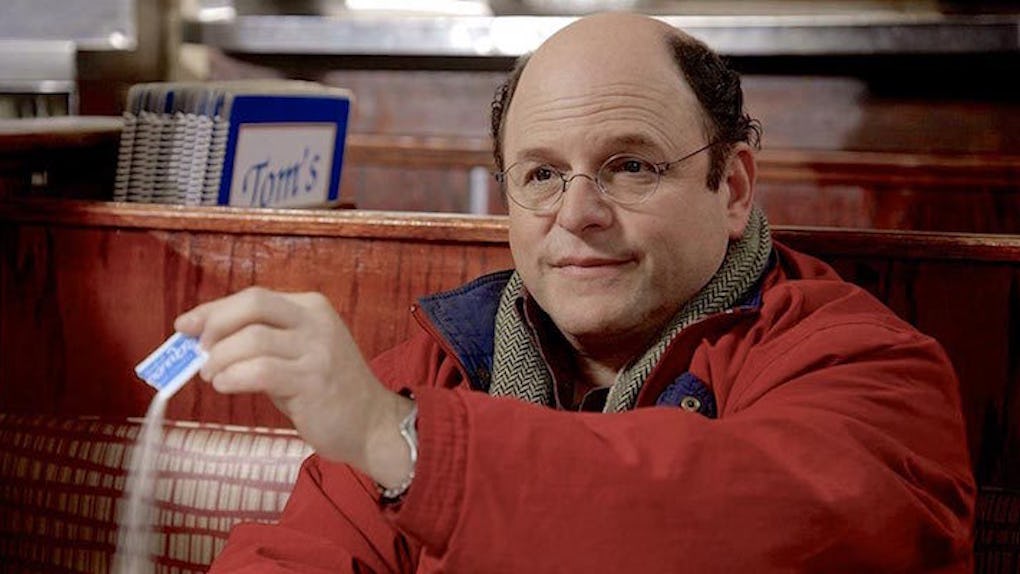 Columbia Pictures Television
A George Costanza-Themed Bar Really Exists And We Need To Go There ASAP (Photos)
If your life's goal is to drink with George Costanza, you're in luck. A new bar dedicated to the iconic '90s sitcom character just opened up in Melbourne, Australia, and it's every bit as awesome as you'd expect.
The bar, aptly called George's Bar, includes Costanza-inspired food and drink menus, "Seinfeld"-themed decor and original artwork dedicated to the beloved series.
According to owners Dave and Tina Barrett, the idea for a "Seinfeld"-themed bar came about (almost) by accident. Dave told Mashable,
It was called George's all along, which is actually named after my father-in-law. There was some George Costanza stuff in there, because we had used him for marketing, then all this press happened. We've been adding a lot more [Costanza] stuff now.
The newly "Seinfeld"-ified bar reopened on New Year's Eve (during Festivus!), and it's already become a huge hit.
Take a look at the photos below.
The bar's official mantra is "Be more like George."
Costanza's influence is obvious in the bar's decor…
Which includes "Seinfeld" murals…
Signed photos of Jason Alexander…
…and iconic George Costanza quotes. https://instagram.com/p/_vLTmSHbnN/embed/
The food and drink menus include even more subtle nods to George.
It's pretty much the coolest bar ever.
Even George himself approves.
Citations: Forget the pretzels a George Costanza themed bar will make you thirsty (Mashable)