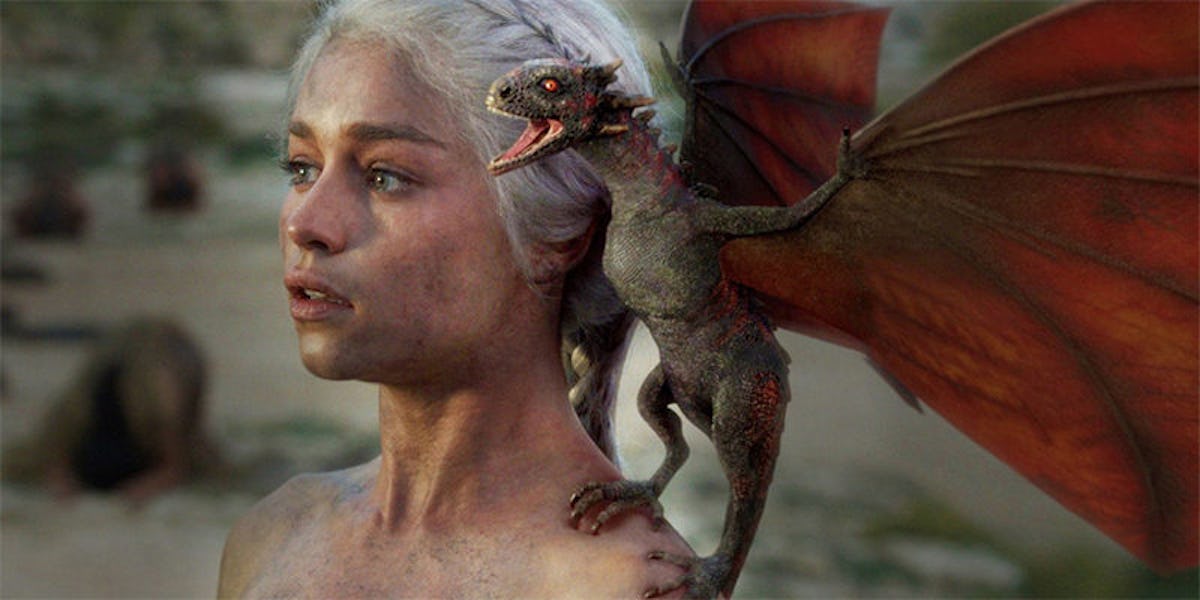 Emilia Clarke Watched Her 'Game Of Thrones' Nude Scenes With Her Parents
HBO
If you're a fan of Emilia Clarke, the actor who plays Daenerys Targaryen aka Khaleesi on "Game of Thrones," you'll know her most memorable scenes.
Her first intimate encounter with Khal Drogo comes to mind, for example, as does her triumph over her enemies in Qarth.
Then, there's one of her more recent moments, when she takes over a Dothraki Khalasar and emerges from a fire unburnt.
That performance was one of her best, and it also featured another staple of her work over the years: another nude scene.
Now, look, we're all adults here and can handle this subject maturely, but it's not exactly a stretch to imagine how awkward Clarke watching one of those scenes with her parents could potentially be.
That begs the question: Why do it? Clarke explained on "The Graham Norton Show" in the UK,
I did encourage them to watch the last -- not this last episode -- but the episode before, which in hindsight might've been not the episode to choose.
Yeah, we're gonna take a wild guess and say she's right about that.
Check out her interview in the video player above.