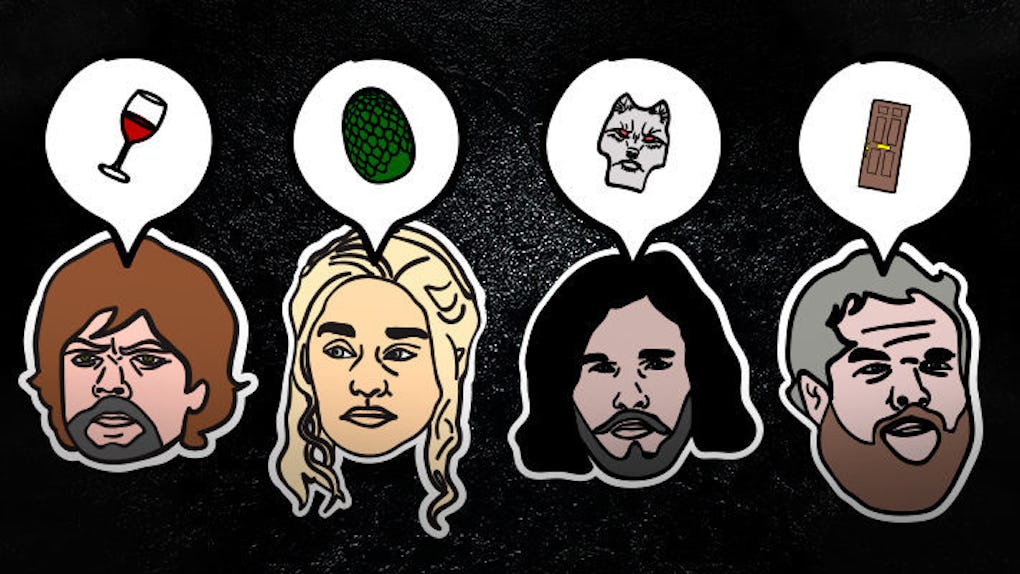 Robert Rodriguez
You've Been Pronouncing These 'Game Of Thrones' Names Wrong All Along
If you tune into "Game of Thrones" every Sunday, you already know your favorite fantasy land is filled with all sorts of people and places that can be pretty hard to pronounce.
Yep, unfortunately, most of us didn't attend a high school that offered High Valyrian as a language elective.
So if you want to be well-versed in the different tongues of the Seven Kingdoms, you're going to have to master the unique words of Westeros on your own.
There's nothing worse than discussing the deets from the latest "GoT" episode and butchering all the names so badly, it's more painful to witness than a scene straight from the red wedding.
Luckily, we just created a helpful guide that will teach you how to say some of the trickiest words like the high born "Game of Thrones" fan you truly are.
Check out the pictures below to see all the words from "Game of Thrones" you've been saying wrong.
Arya Stark
Asshai
Braavos
Cersei Lannister
Daenerys Targaryen
Daario Naharis
Dothraki
Eyrie
Harrenhal
Jaqen H'ghar
Jorah Mormont
Khaleesi
Melisandre
Petyr Baelish
Sansa Stark
Tommen Baratheon
Tyrion Lannister
Westeros
Valyria
Varys