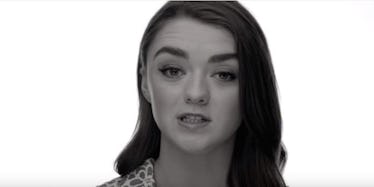 The 'Game Of Thrones' Cast Advocates For Syrian Refugees In Powerful PSA
Money and privilege do not make racism and cultural insensitivity OK, regardless of what GOP frontrunner Donald Trump's racist rhetoric may lead one to believe.
The stars of HBO's "Game of Thrones" — one of television's most popular and successful series — recently joined forces with the International Rescue Committee to create a public service announcement advocating for better treatment of refugees.
Their current situation, the actors argue, is simply unacceptable.
Using the hashtag #RealmToTheRescue, the cast hopes to inspire fans to make donations to support the cause. The PSAs will run throughout the duration of "Game of Thrones'" sixth season, with goals to raise at least $1 million for charity.
In addition to the donations, the cast will be selling memorabilia and auctioning off prizes via shopping app Omaze.
Superfans, this is your time to meet Jon Snow (or whomever).
Watch the moving commercial up top and learn more about the International Rescue Committee here.
Citations: The Cast of 'Game of Thrones' Fights for Syrian Refugees in New PSA (Elle)