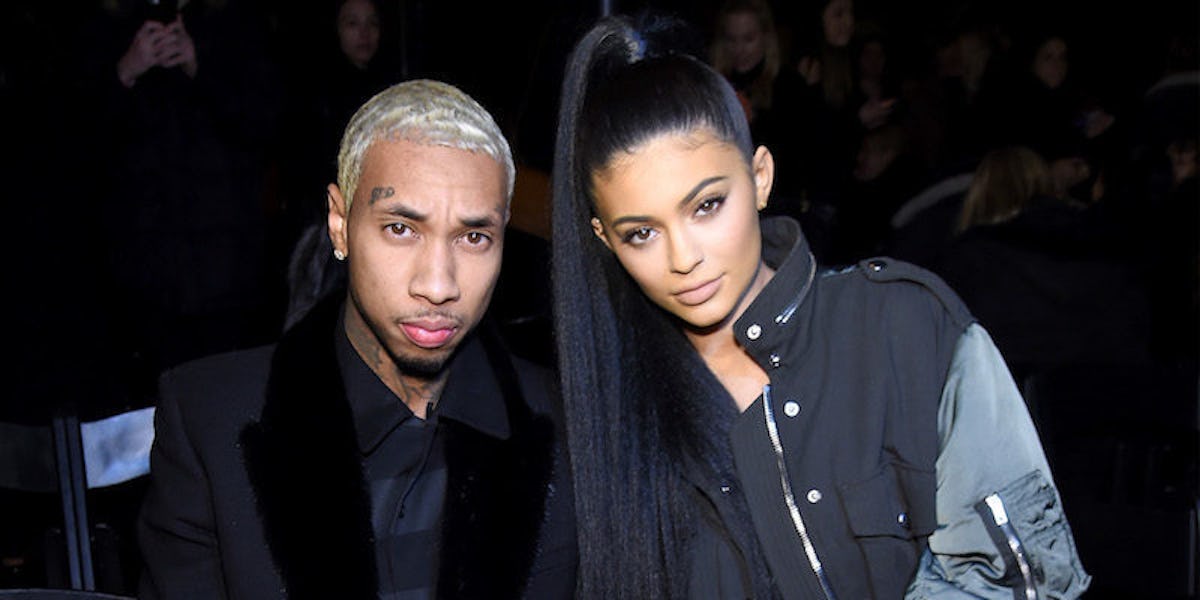 The First Time Kylie Jenner And Tyga Met Was For The Cutest Reason
Getty Images
Remember Kendall Jenner's 16th birthday party on "Keeping Up with the Kardashians"? That one where she turned 16? Of course, you do! Me too! I totally remember that!
Well, here's something cute: That was the first time Kylie met her now boyfriend, Tyga. He was also 22 at the time, and Kylie was 14. So, you know, I mean "cute" in that "yikes" kind of way.
I mean, hopefully, it was all innocent. In which case, it is kind of cute the rapper performing at Kendall's party was, you guessed it, Tyga. And guess who was the one who booked him? Kylie!
In a major #TBT move, Kylie recently posted some videos of that birthday episode on Snapchat, capturing the precious moment.
Again, fingers crossed this all happened long before the couple got together.
Awwww! Kylie says Tyga is "one of her favorite rappers" and she's "really nervous."
Look how excited she is for him to perform!
Kendall can't believe it! Me either, Ken.
It was the beginning of a beautiful, loving, underage relationship. <3
Kidding, Tyga! You guys are adorable! Ish.
Citations: Watch the Moment When Kylie Jenner and Tyga First Met! (Seventeen)