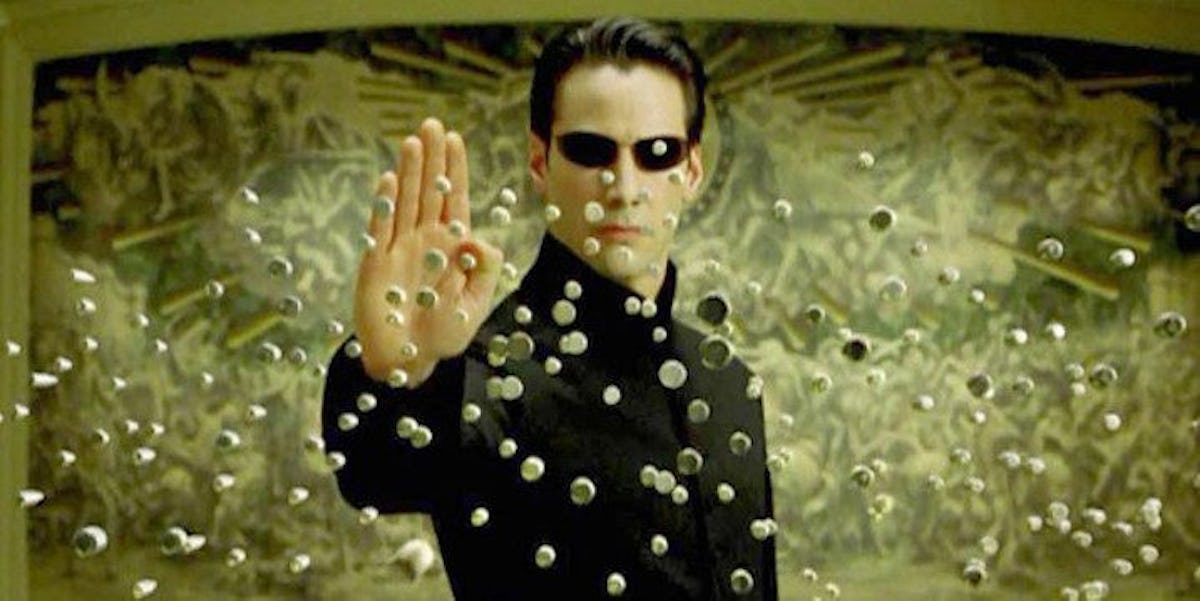 'The Matrix' Is Getting A Remake, And We Know Who May Replace Keanu Reeves
Warner Bros.
In case the first two reloads weren't bad enough, "The Matrix" is coming back to the screen, again.
According to The Hollywood Reporter, Warner Bros. is officially in the process of developing some type of reboot of the 1999 science fiction film.
It's not clear exactly what that reboot will look like — whether a film or a TV show — but apparently screenwriter Zak Penn ("Avengers," "X-Men: The Last Stand") has been hired to write a treatment.
Unfortunately for Keanu Reeves, it doesn't sound like the return of the only film people don't make fun of him for means he's getting his job back.
Nothing has been confirmed, but reportedly the studio is interested in getting Michael B. Jordan ("Creed," "Fruitvale Station") to take over the role of Neo.
As of now, it doesn't sound like Keanu or the Wachowski siblings, who wrote and directed the original trilogy, are involved in any of these preliminary reboot talks.
When "The Matrix" first hit theaters in 1999, it became an instant pop culture sensation, smashing box office records (the highest-grossing R-rated film ever) and receiving generous praise from critics.
At the time, the special effects were like nothing anyone had seen before, earning the film four Academy Awards for film editing, visual effects, sound and sound effects editing.
Keanu Reeves, who is now 52, recently reunited with one of his "Matrix" co-stars, Laurence Fishburne (Morpheus), in the 2017 film "John Wick: Chapter 2."
The two 2003 sequels that followed, "Matrix Reloaded" and "The Matrix Revolutions," were not as well received as the original film.
Considering that, and the fact that digital film has rendered special effects near limitless, it seems likely fans will be wary of this new-new reboot.
But has Michael B. Jordan ever steered us wrong before, people?
Don't you want to see how deep this rabbit-hole goes?
Citations: 'The Matrix' Reboot in the Works at Warner Bros. (Exclusive) (Hollywood Reporter)