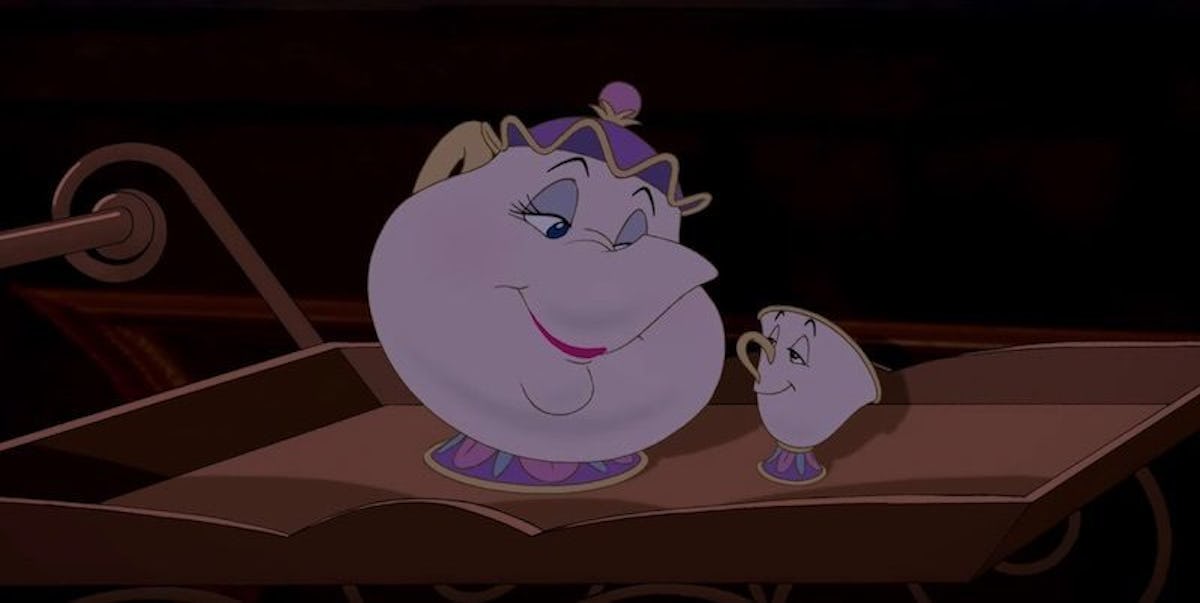 Mrs. Potts' Performance Of Classic 'Beauty And The Beast' Song Is Perfection
YouTube
Sunday night was an emotional rollercoaster for fans who attended the 25th-anniversary screening of our favorite childhood movie, "Beauty and the Beast."
There were tears, there was laughter and there was a surprise visit from Angela Lansbury, who voiced the lovely Mrs. Potts in the film.
Lansbury graced the stage at Alice Tully Hall in New York City and treated the audience to a live performance of the movie's theme song, and it really struck a chord.
Angela Lansbury surprised the audience of the 25th anniversary screening with "Beauty and the Beast" pic.twitter.com/zm3i59WEBk — Playbill (@playbill) September 18, 2016
SO. MANY. FEELS.
Just hearing her voice sends us into a nostalgic whirlwind to simpler times, and we can't help but tear up a little.
Fans who attended the screening described Lansbury's performance as "magical," calling the 90-year-old woman as "perfection."
Others have expressed their immense love for her on Twitter.
She's absolutely beautiful.
And the tears start pouring in.
Grandma goals.
@babybrady15 grandma goals. she is flawless. I'm going to put a bunch of emojis but they won't do my emotions justice — Suzanne Brady (@SuzTheMannequin) September 19, 2016
Thank you, Angela, for the emotional blast from the past.
Love you lots, Mrs. Potts.