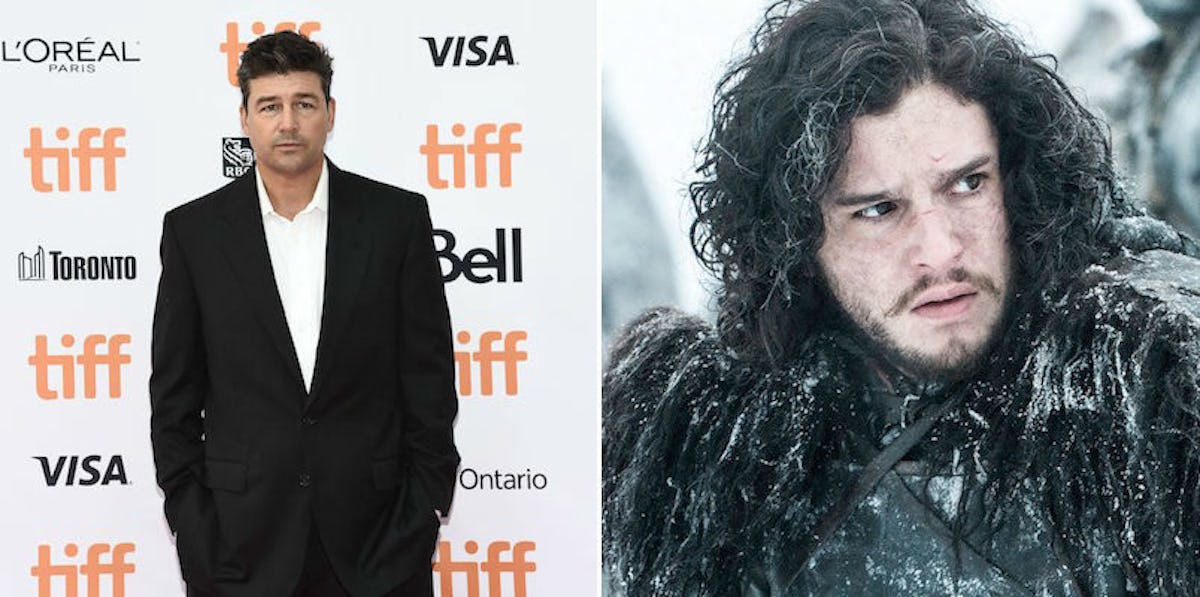 Jon Snow Said He Wants To Make Out With Kyle Chandler And Fans Are All For It
REX/Shutterstock HBO
Thanks to an offhand remark during the Emmys, the internet is now hardcore shipping Kit Harrington and Kyle Chandler.
During last night's awards show, Andy Samberg and Kit Harrington were presenting the award for best Variety Talk Series when they decided to make it their duty to get into next year's Emmy promos by creating noteworthy soundbites.
While most of those soundbites were pretty run of the mill, at one point Andy made the bold choice of saying "No, I won't kiss you, Kyle Chandler."
Even if he was joking, this comment should be deemed an act of treason against our country.
KYLE CHANDLER IS BEAUTIFUL AND WE ALL WANT TO KISS HIM, ANDY!
Kit instantly corrected this by proclaiming:
Same Kit, same! #Emmys #KyleChandler #KitHarington pic.twitter.com/wWUY4kwM9b — Natalie (@kalichica12) September 19, 2016
HOLY EFF IS THIS HAPPENING?!?! I KNOW IT WAS DURING A BIT BUT WE ALL DESERVE THIS!
HUBBA HUBBA! YES PLEASE! MAKE THIS HAPPEN.
Kit Harrington making out with Kyle Chandler? Just gonna file that image away for later.... #Emmys pic.twitter.com/gwI393CCCm — Jenna Mullins (@JBomb11) September 19, 2016
The image of Kit and Kyle touching each other's mouths with their mouths is all anyone will be picturing most nights going forward.
Sooooooo, who do we bribe in Hollywood to make this happen?
Starting the countdown to when somebody creates a Kickstarter to get this makeout sesh financially supported.