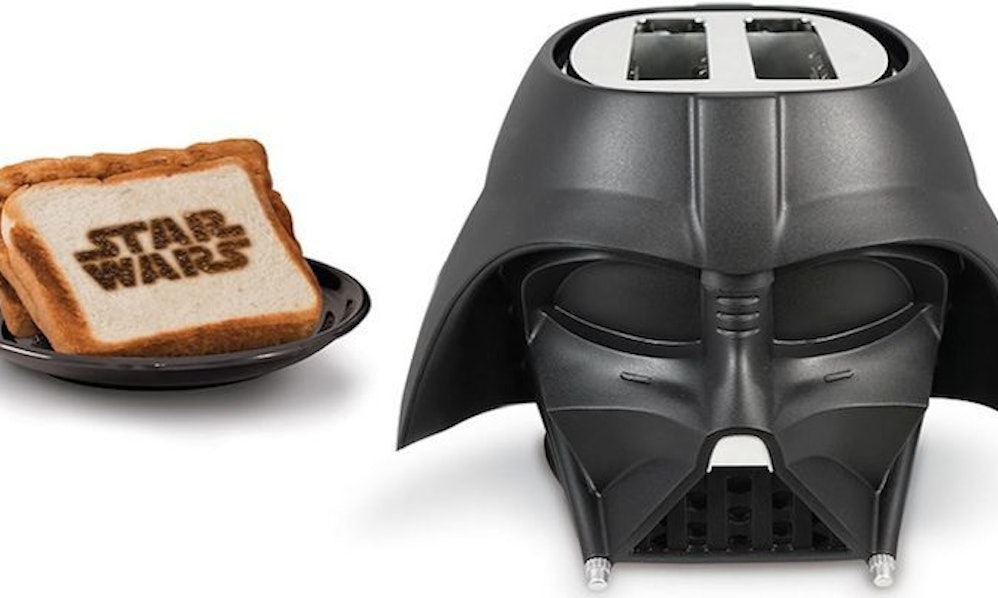 Hammacher Schlemmer
The Darth Vader Helmet Toaster Lets You Make Epic 'Star Wars' Toast
Do you like toast? Do you like "Star Wars"?
Well, if you answered "yes" to both of those questions, you're in luck. There is now a toaster in the shape of Darth Vader's helmet and it makes toast with the "Star Wars" logo on it.
It is currently being sold on Amazon for $55. I don't know if I would spend that much for nerdy toast, but I'm sure there are some people out there who would.
Here are some photos of the toaster in the shape of the Sith Lord's helmet. May the toast be with you.
Citations: The Star Wars Toaster in the Shape of Darth Vaders Iconic Helmet Is Now Available to Purchase (Laughing Squid)