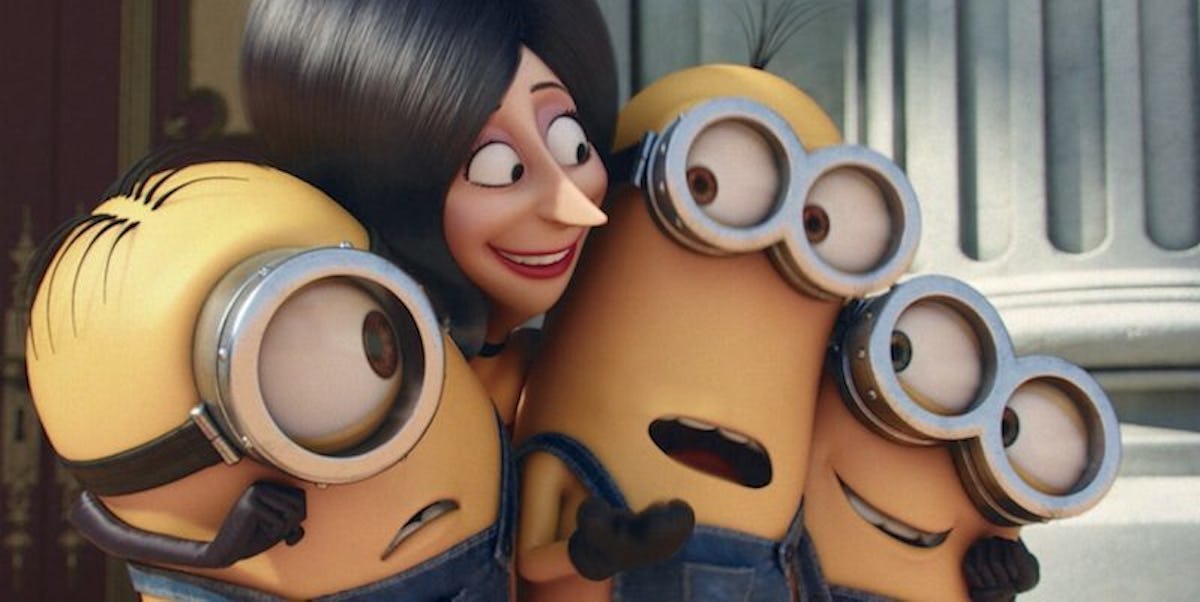 Creator Of 'Minions' Says They Are Too 'Dumb And Stupid' To Be Female
Universal Pictures
While the two "Despicable Me" movies were marketed for children, there's no doubt plenty of adults headed to the movie theaters to see the Minions in action.
Last week, the prequel to the two movies, "Minions," opened with nearly $400 million in global weekend revenue and included stars like Jon Hamm, Michael Keaton and Steve Carell.
And while Sandra Bullock is the voice for the movie's human villainess, Scarlet Overkill, many moviegoers were surprised to find none of the Minions in the movie are women.
When the film's creator, Pierre Coffin, was asked about the lack of female Minions, he told The Wrap,
Seeing how dumb and stupid they often are, I just couldn't imagine Minions being girls.
In other words, Coffin apparently believes women are too intelligent and calculating to be represented by such silly and oblivious characters.
Although having a woman as a protagonist in this movie would have been great to see, it's nice to know Coffin didn't want to perpetuate the common representation of females as adorable and useless.
Citations: Is Minions A Feminist Movie Filmmaker Pierre Coffinu2019s Explanation About Lack Of Female Minions Is Interesting (Bustle )