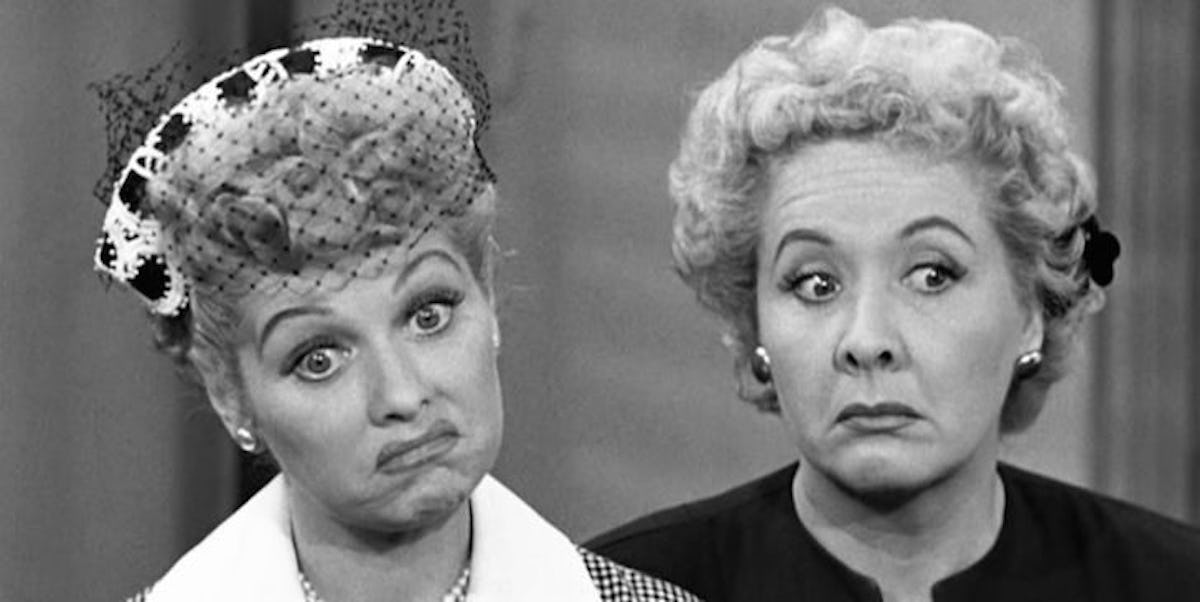 A Major Actress Is Playing Lucille Ball In Her Biopic And We're Hyped About It
CBS
Before there was the time of "prestige TV," there was "The Golden Age of Television." While our own time of a second television golden age doesn't have a singular star's face attached to it, the original golden age did: Lucille Ball. I Love Lucy ran in different forms from 1951-1960 on CBS, and defined the original generation of TV comedies. Now a new biopic from Amazon Studios is coming, and it had been announced that Cate Blanchett will play Lucille Ball.
The biopic, currently named Lucy and Desi, is approved by Ball's children Lucie Luckinbill and Desi Arnaz Jr., who are the caretakers of their parent's legacy. The script, written by The West Wing's Aaron Sorkin, has been bubbling around for the last two years trying to find a proper home. Amazon, who has been making serious inroads in both streaming television shows and producing their own in house movies, has stepped up to acquire it, with the awesome Cate Blanchett set to star as Lucille Ball.
Here's the synopsis of the project, as stated by Deadline:
[Luci and Desi is] the authorized telling of the tempestuous love/business relationship between Arnaz and Ball, whose production company Desilu launched such series as Star Trek.
As for who will play Desi Arnaz to Blanchett's Ball, that's still up in the air, but Deadline mentions Javier Bardem as one of the candidates being pursued, as well as an assurance that whoever they do get, it will be someone who is of the same stature. They are also looking to cast high quality named for Lucy and Desi's next door neighbors on I Love Lucy, Frank and Ethel Mertz, who were played by actors William Frawley and Vivian Vance respectively.
I Love Lucy was the most popular show of the 1950s and continues to pull nostalgia based rating to this day. (The Christmas episode was aired, colorized, by CBS in 2013, and apparently pulled in 8 million viewers.)
Ball was the recipient of four Emmys over the course of the show's airing, so it only makes sense to have a two time Oscar winner like Cate Blanchett to do the part justice. There's no date set yet for the release of the movie, but we'll be streaming it when it arrives.