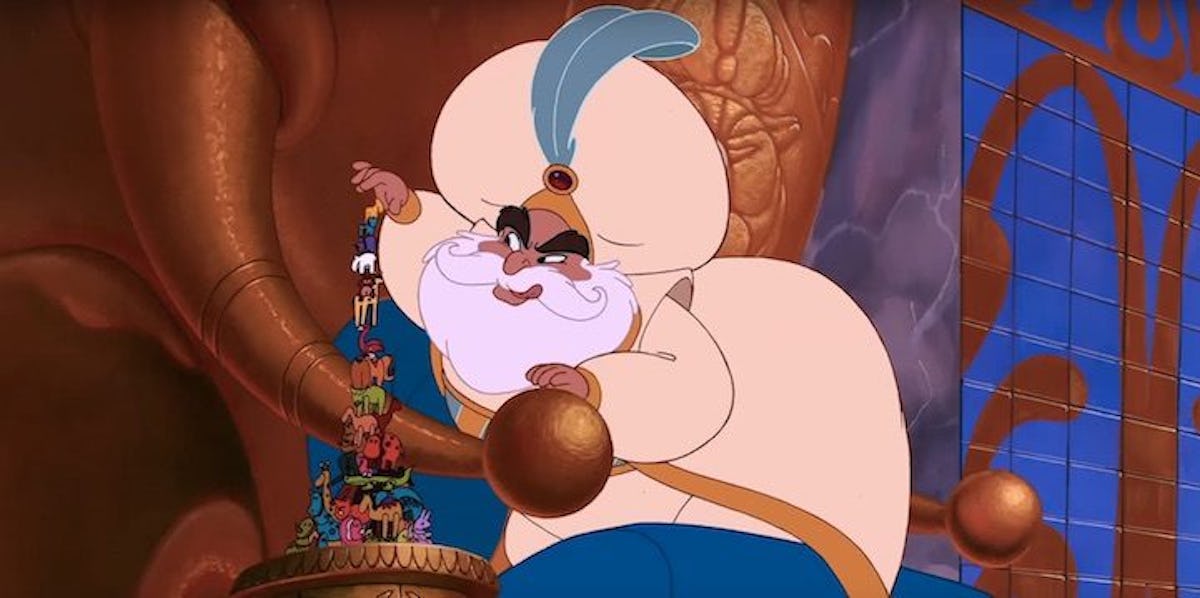 You Definitely Missed This 'Beauty And The Beast' Easter Egg In 'Aladdin'
Disney
HOW FAR DOES THIS DISNEY RABBIT HOLE GO?!?!
All you Disney conspiracy theorists out there know each Disney movie is somehow connected to all of the others.
It's never an obvious or overly-stated connection, and it rarely makes sense when you consider how time works, but they're all there... and if you blink, you'll probably miss them.
Someone took the liberty of throwing all those juicy Disney easter eggs into a single, easy-to-digest YouTube video, which is must-watch material if you claim to be Disney Woke.
EDUCATE YOUR DAMN SELF.
The video starts off by focusing on the dog from "Lilo and Stitch."
The clip then cuts to a scene from Tarzan where that same dog is clearly wandering around in the jungle.
HOW THOUGH?!?!?! HOW WOULD THAT MODERN DOG END UP IN ANOTHER COUNTRY A BUNCH OF YEARS EARLIER?!?!
The video then shows a clip from Tarzan, where Mrs. Potts from "Beauty and The Beast" is clearly getting drummed on.
This concept makes absolutely zero sense.
We then see a toy version of Beast from "Beauty and The Beast" in "Aladdin."
This would mean Beast was either super famous WAYYY before his story happened, OR is super old when "Beauty and The Beast" takes place.
Sebastian has a brief cameo in that same movie, which leads directly to...
...how Flounder from "The Little Mermaid" showed his face during an early scene in "Moana."
This is one of the two logical cameos of the bunch.
The other logical cameo is when the moose from "Frozen" shows up in "Moana" because of sea magic.
Sea magic? Is that how we described everything that happened in that movie?
SO WAKE UP, DISNEY SHEEPLE (a movie I would totally watch, by the way)! FOLLOW THE NUMBERS!