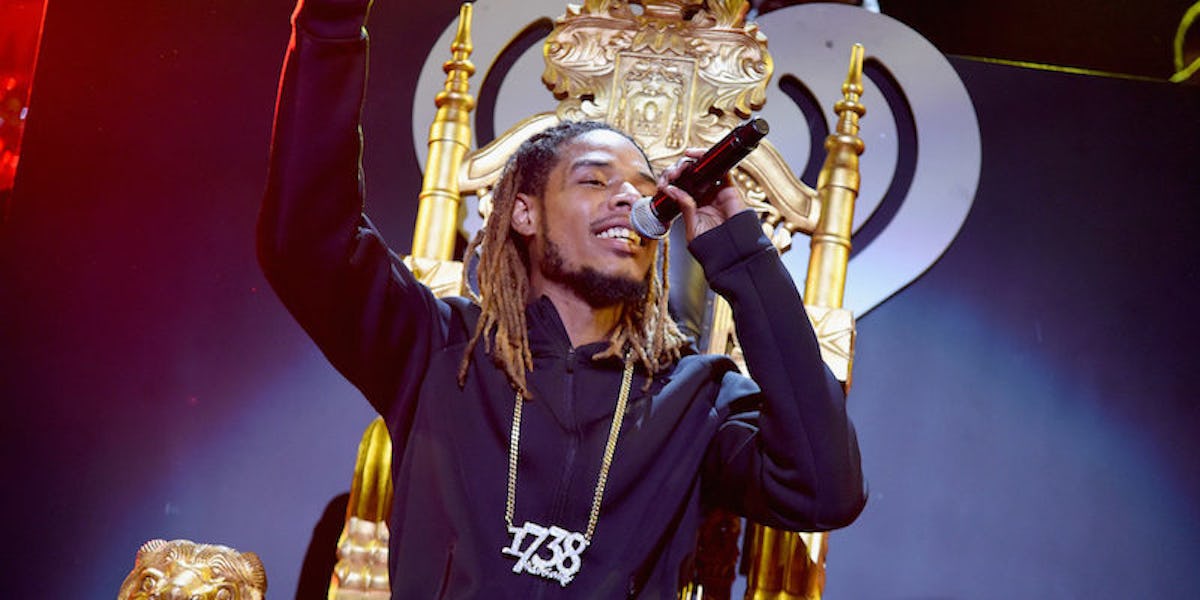 Fetty Wap Performed At A Bar Mitzvah And It Was Lit, Sort Of (Video)
Getty Images
If you were wondering how much Fetty Wap charges for , it's apparently $50,000.
The New Jersey rapper traveled all the way out to Queens to put on a sit-down performance (Fetty broke his leg again and is injured) for a young man named David and all of his little racky friends.
According to TMZ, Fetty showed up in crutches, killed his set and even gave the young man a stack of ones so he could make it rain.
Don't worry: He performed the censored version of "Trap Queen," a song all middle school kids can relate to, and by the looks of it, the birthday boy was very happy with the performance.
The 13-year-old was as turnt up as one can possibly be at 13, and it's safe to say he's going to be pretty popular at camp this summer.
Citations: Fetty Wap's Performance at a Bar Mitzvah Is as Awesome as You Thought It Would Be (Complex), FETTY WAP MAKES IT RAIN ... BAR MITZVAH STYLE (TMZ)