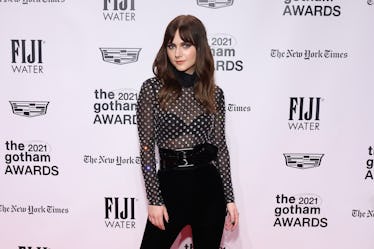 5 Facts About Emilia Jones From CODA
She's also a great singer IRL.
Taylor Hill/FilmMagic/Getty Images
The acronym "CODA" stands for "Child Of Deaf Adults," with the implication that the child does not have a hearing impairment while their family does. It's also the title of one of the biggest indie films of 2021, a coming-of-age comedy drama from Sian Heder. The movie is an English-language remake of the 2014's La Famille Bélier, reset in Massachusetts, starring Emilia Jones as Ruby, the CODA of her family. If you were intrigued by Emilia Jones' performance in CODA and want to know more, look no further.
CODA has been a massive hit since its Sundance premiere in 2021, landing the U.S. Grand Jury Prize, U.S. Dramatic Audience Award, and a Special Jury Ensemble Cast Award. After the rave reviews out of Sundance, Apple TV+ picked up the film for distribution, releasing it in theaters in August 2021.
One of the critical parts of CODA is that it is a truly inclusive movie, with character who have hearing impairments played by actors with hearing impairments. Troy Kotsur (The Mandalorian) and Marlee Matlin (Children of a Lesser God) play Ruby's parents, and Daniel Durant (You) co-stars her brother Leo. Emilia Jones landed the role of Ruby and spent months learning American Sign Language for the role.
Here are some other facts about Jones that fans should know.
CODA is streaming on AppleTV+.