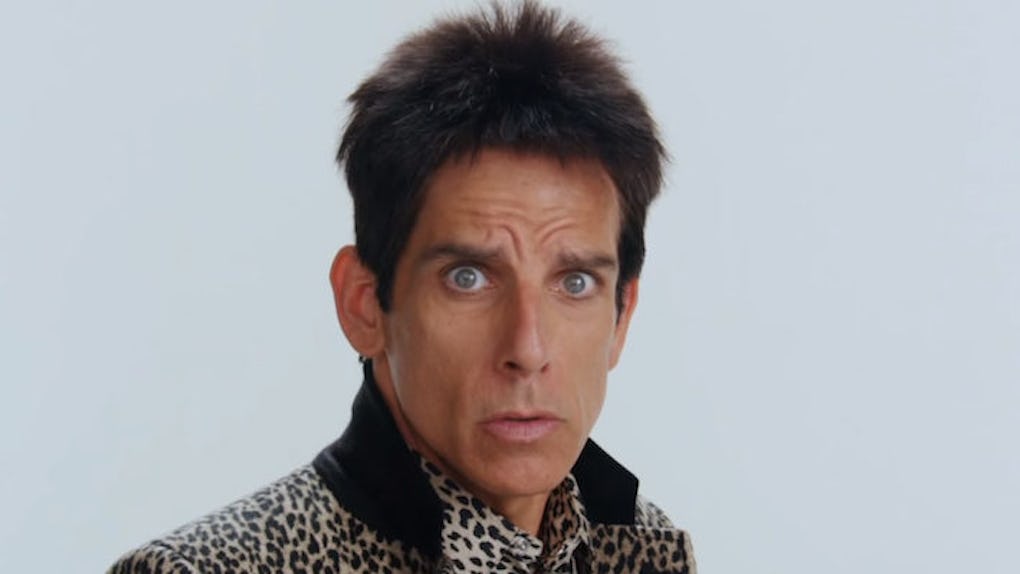 Paramount Pictures
Derek Zoolander Landed This Month's Vogue Cover And It's Hot As Hell
Could it be that Derek Zoolander has finally surpassed Hansel as the top male model of the world?
After landing on the cover of Vogue this week, he just might.
Ben Stiller & Penelope Cruz strike a pose on the latest cover of @VogueMagazine https://t.co/sqxajPWSbx #Zoolander2 pic.twitter.com/Cf6qCQhZz9 — Zoolander 2 (@ZoolanderMovie) January 15, 2016
It's been 15 years since "Zoolander" first revolutionized the fashion scene, and it looks like Ben Stiller's character hasn't aged a day.
Posing for the cover alongside golden goddess and co-star Penélope Cruz, the "Blue Steel" model wears a skintight Dolce & Gabbana ensemble and oozes sexuality. The fashion spread, shot by Annie Leibovitz, is beyond fabulous.
Typical of his generous character, Zoolander brought novice models Gigi Hadid and Joan Smalls in on the photoshoot as a "mentorship opportunity" of sorts.
They could learn a thing or two about charity from the founder of The Derek Zoolander Center for Kids Who Can't Read Good and Who Wanna Learn to Do Other Stuff Good Too.
So hot right now: https://t.co/C5BqPIUXSB pic.twitter.com/gDRaDsdAGH — Vogue Magazine (@voguemagazine) January 15, 2016
Derek Zoolander and Penélope Cruz grace the latest cover of Vogue: https://t.co/FQDqx72ju7 @RedHourBen #Zoolander2 pic.twitter.com/A0c4yCfcQI — Vogue Magazine (@voguemagazine) January 15, 2016
According to Vogue, Zoolander smells like an orange mocha cappuccino. If only we could all be so lucky to get a whiff.
The highly-anticipated "Zoolander" sequel, "Zoolander 2," hits theaters February 12.
Citations: Derek Zoolander Lands His First Vogue Cover Alongside Zoolander 2 Costar Penélope Cruz (Vogue)