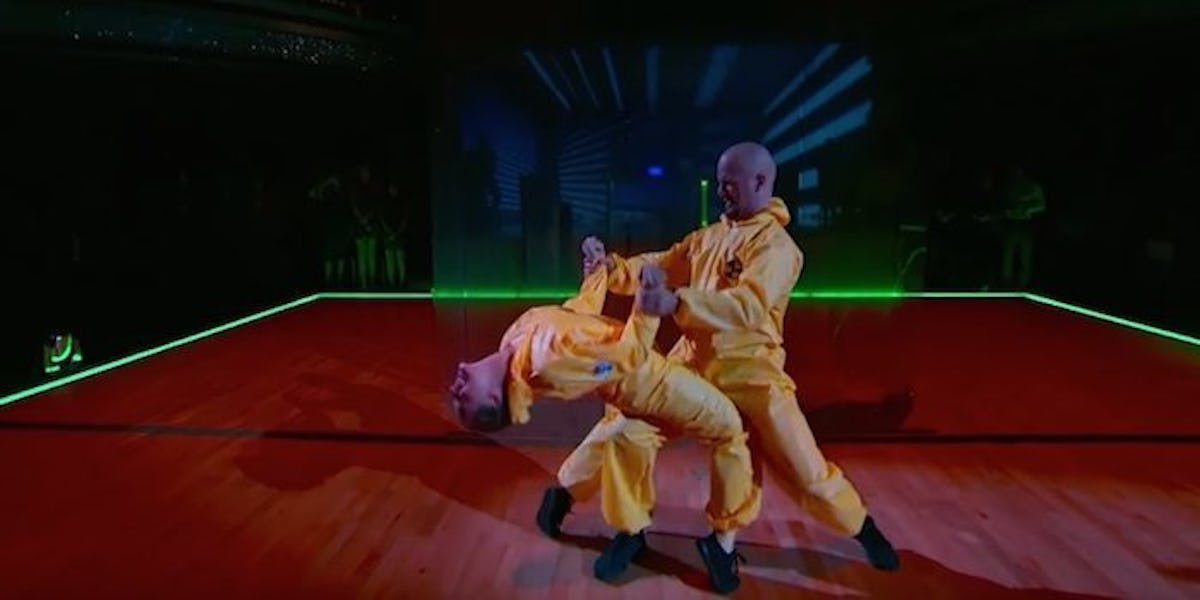 'DWTS' Pair Performs An Incredible 'Breaking Bad'-Inspired Dance Number (Video)
Why is "Dancing with the Stars" so damn addicting?
It's my mother's favorite show, and watching it is by far the highlight of her week.
All right, all right, it's also mine, too.
Monday night's episode was extra exciting because IT WAS TV WEEK. Hell yes. The dancers got to dress up in costumes and create routines to match the theme songs of hit TV shows like "The Jeffersons" and "Mad Men."
All of the routines were awesome, but there was one dance that definitely stole the show, and you HAVE to see it.
Actress Alexa PenaVega and dancer Mark Ballas went into the lab to create a jazz routine to the theme song of "Breaking Bad," and they absolutely killed it.
Each of them danced in a yellow hazmat suit -- a costume choice quite different from the usual "DWTS" attire.
You can watch the full dance in the video above, and be sure to check it out, even if it's just to catch a quick glimpse of Mark in some tighty-whities.
Citations: 'Dancing With the Stars' pair wowed with 'Breaking Bad'-inspired routine (Mashable)