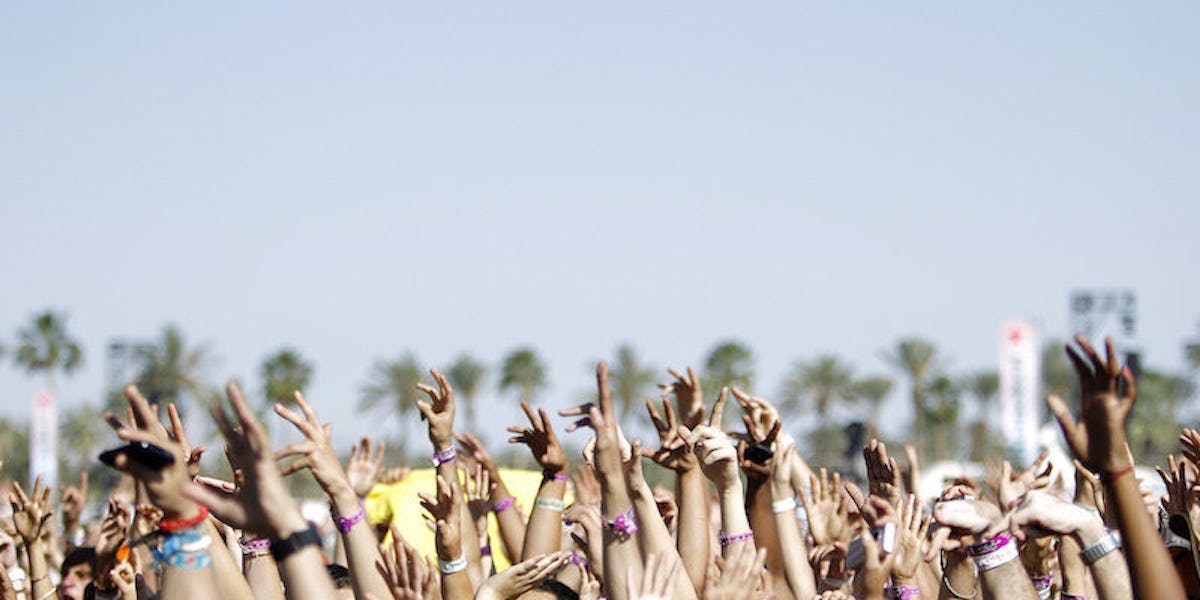 Here's The Real Difference Between Coachella Weekend 1 And Weekend 2
REUTERS / Mario Anzuon
For two weekends every April, the Coachella Valley Music and Arts Festival takes over the small desert town of Indio, California. As many as 100,000 people attend the event each weekend, with tickets and packages valued at the same price for both weekend one and weekend two.
The artist lineup, vendors, stages, food and amenities all remain the same on the Empire Polo grounds for each Coachella weekend, so what's the real difference between weekend one and weekend two?
Plagued with uncertainty, Elite Daily ventured out to Coachella Valley to get to the bottom of this pressing matter. Coachella veterans, townies and a slew of other festival-goers gave us their two cents, and the general consensus led us to a solid conclusion.
Weekend one draws in a star-studded crowd, along with out-of-towners and overeager coming-of-agers, which makes it the clear choice for those who don't really give a sh*t about the music and art, but are there to party hardy. Weekend two, on the other hand, attracts the less vice-motivated crowd who are in it for the music and the moment.
The glaring downfall of weekend two, however, is its lack of parties, namely the most epic dance party of the entire festival, Neon Carnival.
Described by creator Brent Bolthouse as "your childhood fantasy of going to a carnival, mixed with a little cocktails," the exclusive event took place on April 16 for the seventh consecutive year at Desert Resorts Airport, not far from the festival grounds.
Sponsored by Levi's Brand, Re/Done by Levi's and Tequila Don Julio, Neon Carnival welcomed thousands of guests ready to dance to beats by DJ Kayper, DJ Politik, DJ Equal, Jesse Marco and DJ Ruckus.
Among those who attended the once-a-year event were some of Hollywood's hottest actors and musicians, including Leonardo DiCaprio, Rihanna, Jared Leto and Michael B. Jordan, who totally didn't pass on the chance to get paired up on Tinder's Matchmaker ride.
Check out photos below to get a taste of the party you'll be missing at Coachella weekend two.
Follow all of Elite Daily's adventures at Coachella here.