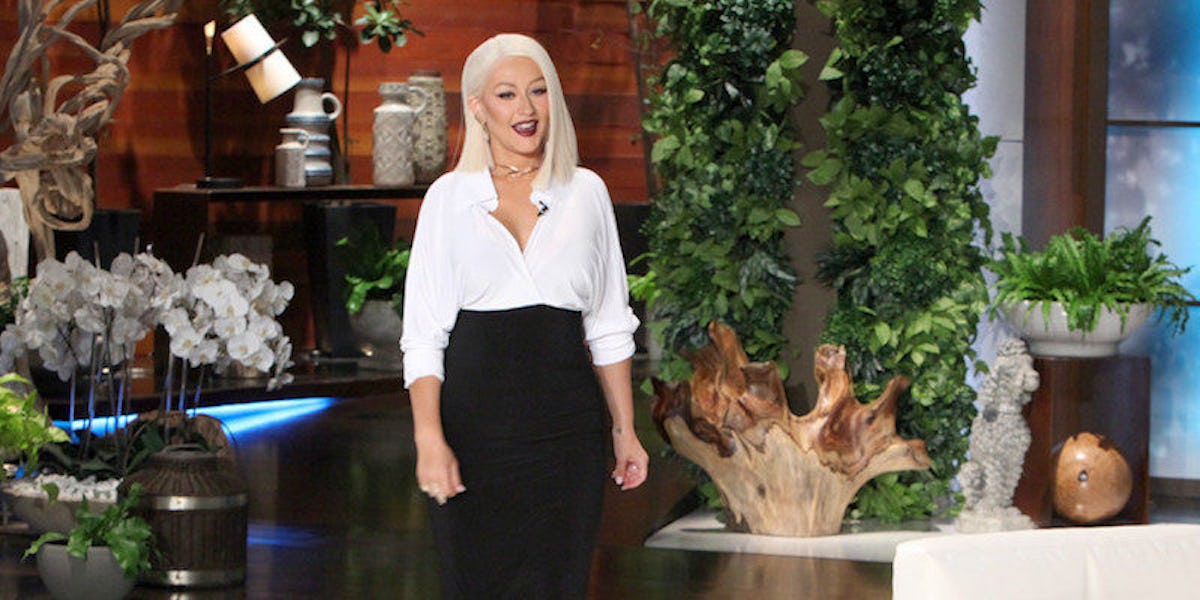 Christina Aguilera Absolutely Crushes Her Adele And Rihanna Impressions
Warner Bros. Television
Fun fact: Christina Aguilera is a beast at impressions.
Last year, she totally nailed her impressions of Britney Spears, Miley Cyrus, Shakira and more for a special segment of "The Voice."
Now on Monday morning on "The Ellen DeGeneres Show," Aguilera busted out her impressions of Whitney Houston, Beyoncé, Adele, Rihanna and more.
Ellen had the 35-year-old singer and "The Voice" coach play her app game, "Heads Up!", which Christina noted she's played before, but under slightly different circumstances.
She said,
Me and Blake [Shelton] were playing this the other day in our trailer with a few drinks. I don't know how to do it sober.
But even sober, Aguilera easily crushed the game, which involved getting Ellen to identify artists.
So to do that, Aguilera belted out impressive renditions of famous songs, including Whitney Houston's "I Will Always Love You," Beyoncé's "Single Ladies," Adele's "Hello"  and Rihanna's "Work."
When it came to Adele, she only uttered a single word ("hello," duh), but I swear I thought Adele was in the room for a second.
And for Rihanna's "Work," Christina added some lyrics,
I don't know the words, words, words...
Obviously, Ellen easily guessed every artist correctly. I can only assume Christina is undefeated at this game back home.
Citations: Christina Aguilera Impersonates Beyonce, Adele, Whitney Houston, and More on 'Ellen' (Entertainment Tonight)