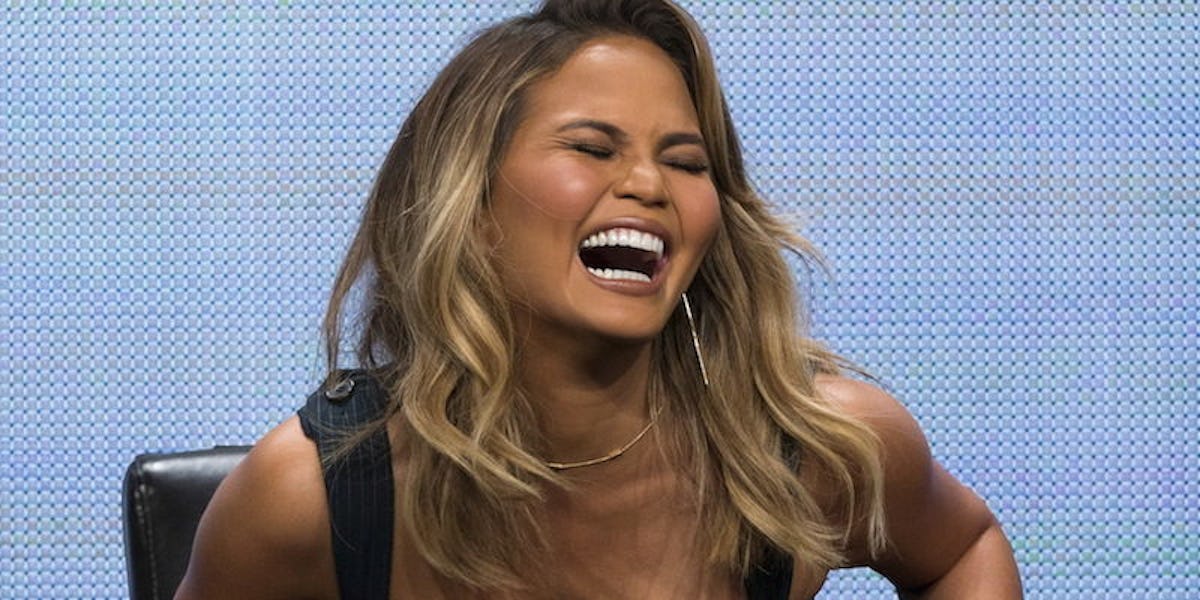 Here's What Chrissy Teigen Thinks About Jon Lovitz Dating Jessica Lowndes
Reuters/ Mario Anzuoni
When I first heard about Jon Lovitz and "90210" actress Jessica Lowndes' love fest, I thought, "Meh, who cares?"
Lovitz is perhaps the nine-gajillionth man to date a woman three decades his junior, so their relationship raises no real red flags… until you take a quick trip to Lowndes' Instagram.
Therein lies a cache of cheesy updates and contrived "candid" posts.
The caption on this one reads,
When bae films you waking up in the morning...
The old hand-in-the-crotch pic made an appearance to, I don't know, build sexual tension?
The couple also may or may not be engaged.
Lowndes compared her man to an old farm animal. So that… that exists.
She also assured followers she hadn't been hacked by a cyber genius with bafflingly low-level priorities.
These two are not the first to wrongfully assume the rest of the world cares as much about their budding relationship as they do, but the sudden avalanche of social media updates is drawing attention and leaving some of us feeling skeptical.
Chrissy Teigen placed her bet on the pair's (lack of) authenticity on Monday morning.
When given the benefit of the doubt, though, Lowndes' obsession seems quite legitimate.
Her stilted Instagram activity is currently something of a waking nightmare to outsiders, but if that doesn't say "blinded by the insanity of true love," nothing does.
Citations: Jessica Lowndes and Jon Lovitz Reveal Their 'Secret Relationship' – but Fans Aren't Quite Buying It (PEOPLE)