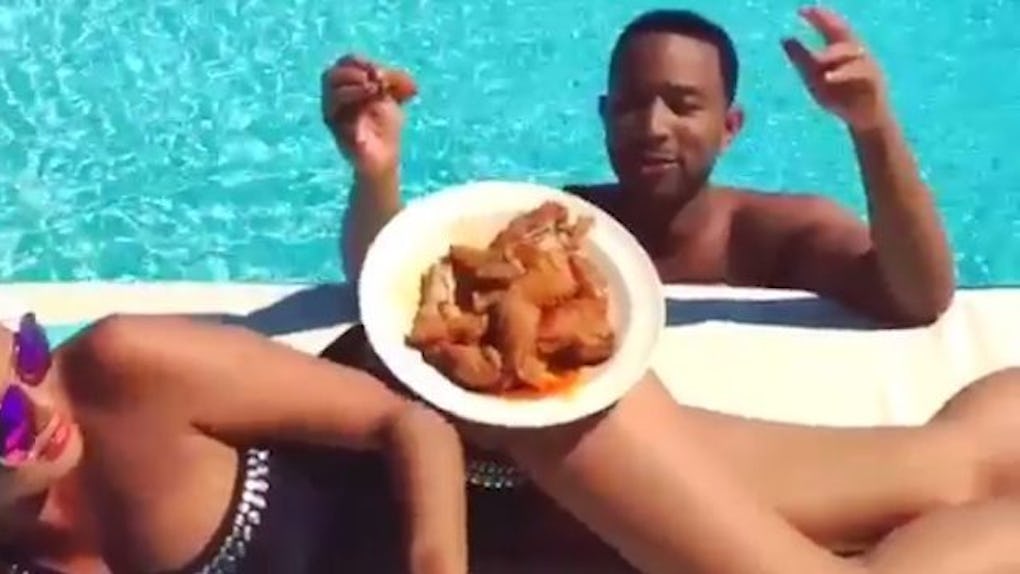 Instagram
Chrissy Teigen Is A Pro At Balancing A Whole Plate Of Wings On Her Butt
Eating chicken wings off Chrissy Teigen's butt is a luxury only John Legend has access to.
The supermodel and Instagram female nipple rights activist has a cookbook coming out in the near future.
If you know anything about Chrissy Teigen, you know whatever pictures she's planning on putting on the cover of that book are probably going to go in a slightly different direction than anything Julia Child ever did on camera.
Case in point: Here is a video of Chrissy shaking a plate of chicken wings on her butt at a cookbook photo shoot while John Legend unsuccessfully tries to get a taste.
Here is a second angle of Chrissy Teigen shaking her butt wings.
Going family style on a plate of chicken wings resting on the butt of a supermodel is such a comical and incomprehensible level of wealth.
John Legend is winning.
Citations: Chrissy Teigen Balances Chicken on Her Butt and Makes John Legend Work For a Bite (POPSUGAR)