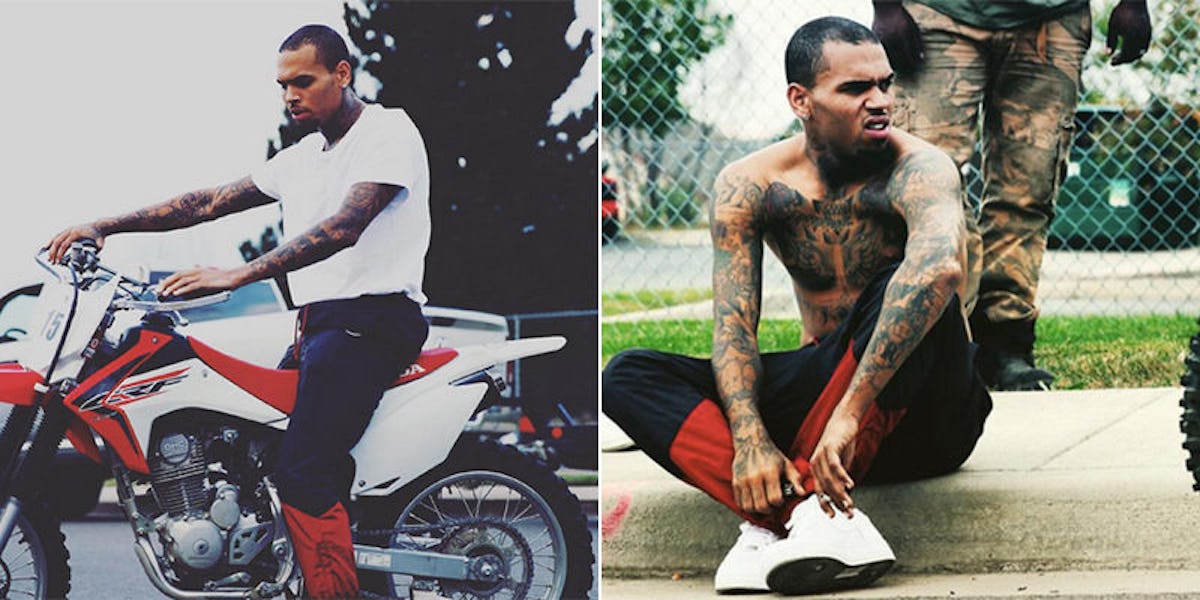 Chris Brown Accused Of Assault After Throwing A Woman Off His Tour Bus (Video)
Chris Brown was recently turning up in Denver with French Montana and Fetty Wap when he ended up getting in a bit of trouble.
Again.
According to TMZ, the three rappers were shooting a music video outside of the Platinum 84 Gentleman's Club when Chris got into some sort of an altercation with a woman on his bus that resulted in him kicking her out and her phone breaking.
Sources say after refusing to give up her cell phone, things escalated and Breezy had to forcibly remove the woman and all of her homegirls from his property.
The woman filed a report for assault and definitely needs a new phone. But maybe she can just sell the one Brown broke on eBay and pay for a new one!
If you were wondering why the hell there were so many Bentleys and motorcycles zooming by the parking lot, it's because of the music video they were shooting.
Whatever it is, looks lit!
Citations: Chris Brown Assault Investigation (TMZ)