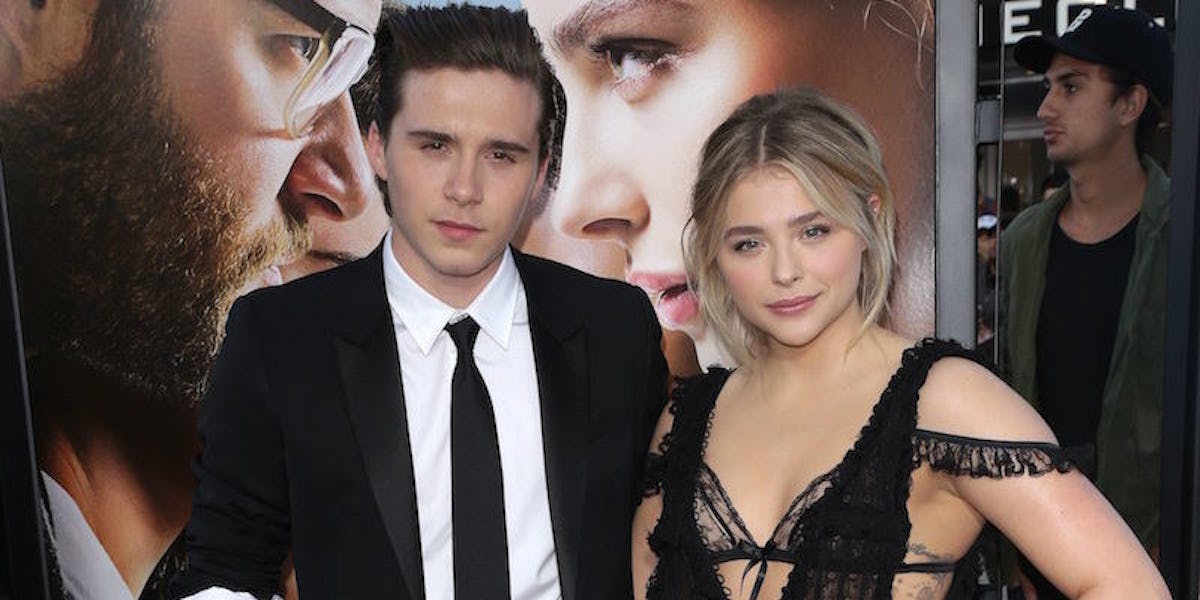 Chloë Grace Moretz Reveals What Made Her Fall For Brooklyn Beckham
REX/Shutterstock
At the beginning of May, it was confirmed Chloë Grace Moretz and Brooklyn Beckham are dating.
The couple actually took a major step in their relationship last week when the 19-year-old actress brought Brooklyn as her date to the "Neighbors 2: Sorority Rising" premiere. HOW ROMANTIC.
The lovebirds walked the red carpet together, so that's pretty adorable.
Moretz also opened up about her relationship with Beckham to The EDIT, NET-A-PORTER's weekly magazine. She talked about the difficulty of meeting men who truly understand what she does and are supportive of her on-screen roles.
When discussing her dating life, she explained,
They've seen you in sex scenes in movies, they know what you look like crying, and they can read your interviews and know your favorite bands, so it feels like they have all this in common with you... Happens a lot.
She added,
I'll think, 'How are we vibing so hard right now?' Then I realize, and I don't care anymore. I just go back to work.
This frustration has led Moretz to only date people who also live and understand the Hollywood life. She explained why that's important to her, saying,
They'd understand the travel, the sex scenes with random people, the crazy schedules...
Yup, makes sense. Brooklyn def gets it. BROOKLYN UNDERSTANDS.
The two seem very happy together, and Moretz has spent some good time with Beckham's family. YEAH, AKA HIS DAD, DAVID BECKHAM, AND MOM, POSH SPICE.
Moretz basically just became a part of the coolest family ever, and now, she has a boyfriend who understands her life.
Congrats to the happy couple. Next time I watch one of Moretz's movie sex scenes, I'll think of you, Brooklyn.
Too far? Whatever.
Citations: Chloe Grace Moretz Sex Scenes (E! News)