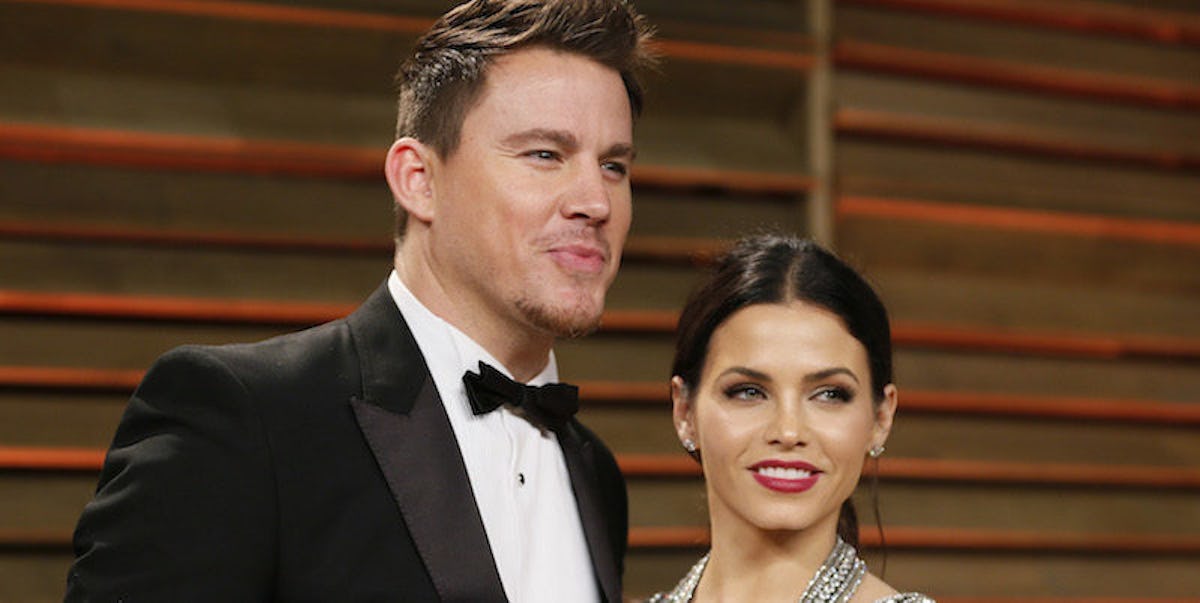 Channing Tatum Won Mother's Day With This Beautiful Note To His Wife Jenna
REUTERS
Channing Tatum and Jenna Dewan Tatum should be your favorite Hollywood couple by now. If they aren't, you have terrible taste in couples.
The outward aesthetics of Posh Spice and David Beckham.
The approachable power level of Kristen Bell and Dax Shepard. The general coolness of Blake Lively and Ryan Reynolds. That's Channing Tatum and Jenna Dewan Tatum.
They're the perfect match of coolness and approachability. They're the kind of couple you'd want to go on a long car ride with or go splitsies with on a couple's Groupon to a make-your-own-pottery thing.
If your monthly brunch attendee list is boring, all you need to say is, "You know who we should invite?!?!?!
CHANNING AND JENNA," and then everyone in the room would be like, "OH MY GOD, YES. OUR DUMB BRUNCHES NEED A HEFTY INJECTION OF VITAMIN C AND VITAMIN J."
They're honestly just the best, and you're probably going to love them a little more after you see what Channing did for Jenna in honor of Mother's Day.
The letter from Channing reads,
To the best, mother, Wife and dreamer I know. Evie and I love you to the moon and back! Happy Mother's Day! You're our everything! Love C & E xoxo
According to Jenna's Snapchat, the couple had a pretty low-key Mother's Day hanging out with their daughter, Evie.
Oh look! Channing made something for Jenna, and she posted it on Snapchat! (JK, that's from Evie... probably.)
What an annoyingly perfect couple.