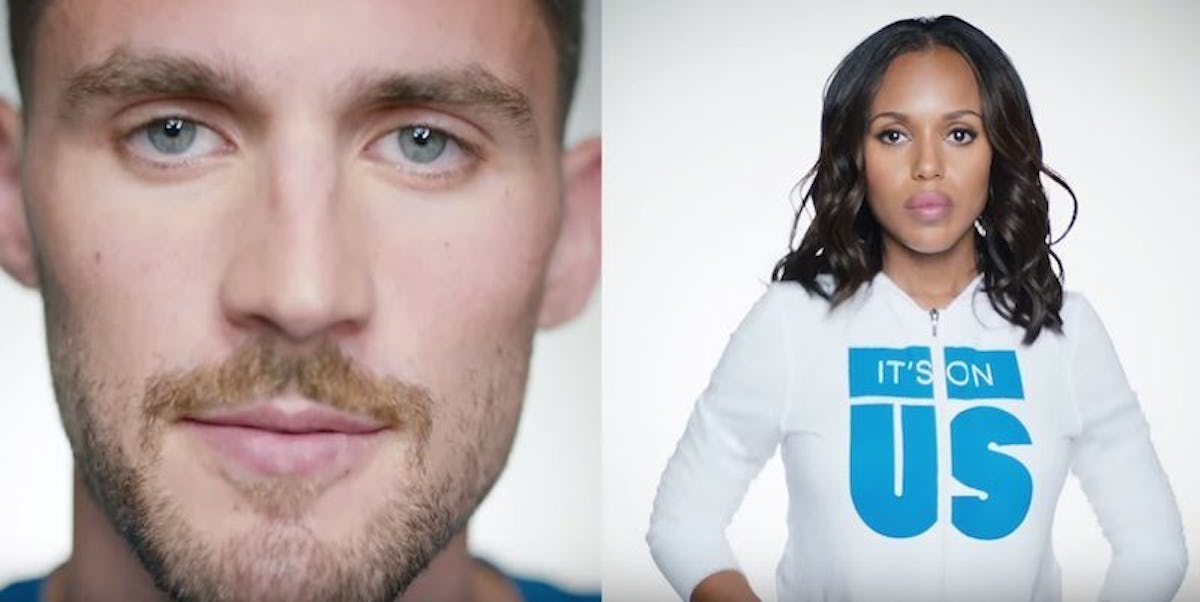 Celebs Come Together To Create Moving 'It's On Us' PSA About Consent (Video)
A new campaign called "It's On Us," sponsored by the White House and featuring an admirable flock of famous faces, aims to end sexual assault.
In the series's most recent video, titled "One Thing," stars like the band Haim, Zoe Saldana, Josh Hutcherson and Nina Dobrev aim to explain a very simple notion about consent. They insist,
Sex without it isn't sex. It's rape.
The overall goal of the series, which also features an online pledge, is to act as a call to action for those who witness sexual assault, particularly on college campuses.
In the first video, a PSA starring, among others, Jon Hamm, Rose Byrne, Kerry Washington, Common, Joe Biden and Barack Obama, the celebs and politicians demand men and women step in when risky situations present themselves and get involved in preventing sexual assault on an individual level.
The series emphasizes the importance of support and accountability and denounces victim blaming. It features shorter clips with solo addresses by different stars as well.
Citations: These Celebs Filmed a Powerful PSA About Sex and Consent (Cosmopolitan)