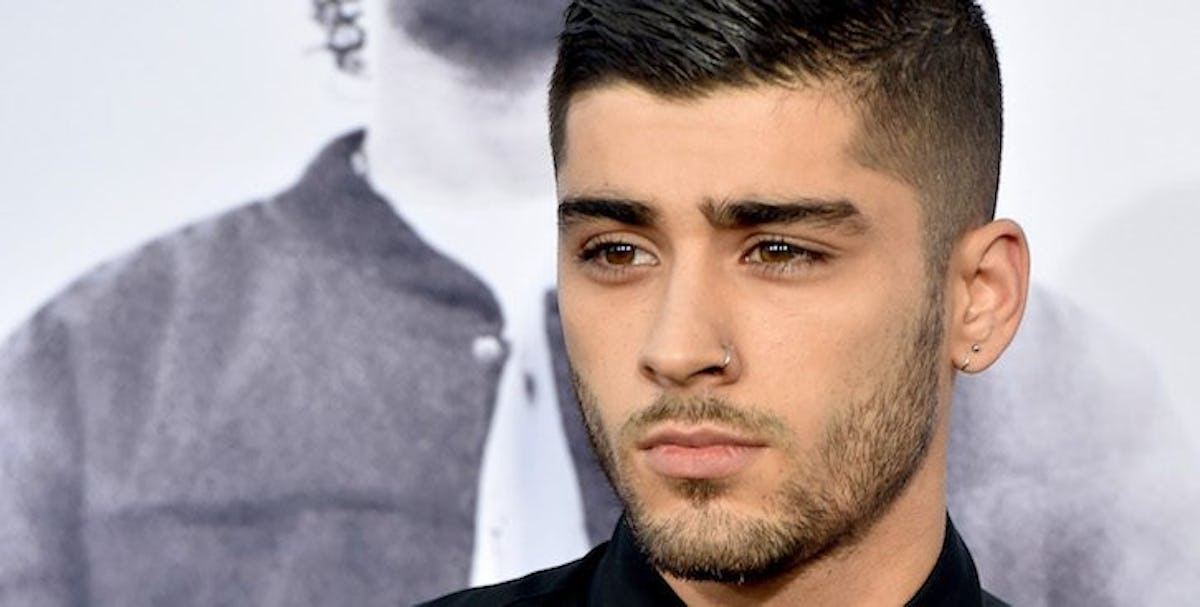 Zayn Malik Just Dropped A Teaser For His New Song And Fans Are Freaking
Kevin Winter/Getty Images
As if we didn't have enough music news on Sunday with Taylor Swift's surprise single release of "Ready For It," there's another hotly anticipated song on the way. Zayn Malik released a teaser for "Dusk Till Dawn" via Twitter on Sept. 3, and his fans are already going nuts. Can we just have a minute to breathe, you guys?!?
Zayn tweeted the teaser out at just about 2p.m., accompanied by a sunglasses emoji and a date: "7 Sept," which we know is the release date for the single per PopCrush. Hold on, I'm marking my calendar.
The 16 second clip is cryptic AF, but you know what, I'm OK with the mystery. The video hints at a heist set up — a hand grabs a briefcase, a mysterious woman pauses in the center of a crowd, a car zooms around a corner at full speed — and there's Zayn, behind the wheel of another car and looking like he's about to wreck some sh*t as the screen cuts to black. Dude. For real?
The song was only announced on Friday, when Zayn tweeted out a movie poster-like image promoting his new single (which he's doing, by the way, with Sia) and its video. Girls star Jemima Kirke will apparently star in the video, and is it just me or is she really channeling Joanne the Scammer here? I'm assuming that's Ms. Kirke herself about halfway through the video with the briefcase.
Check out the whole video:
In less than three hours, it's got more than 60,000 likes and over 30,000 retweets.
In short? Fans are loving it.
Some people were like, "but... wait..."
(There was a whole Thing about Zayn not driving, but come on now, he's 24, he can probably drive just fine by now.)
But mostly? It was this.
I mean, that more or less sums it up. Four days left, guys. I know everyone can make it.