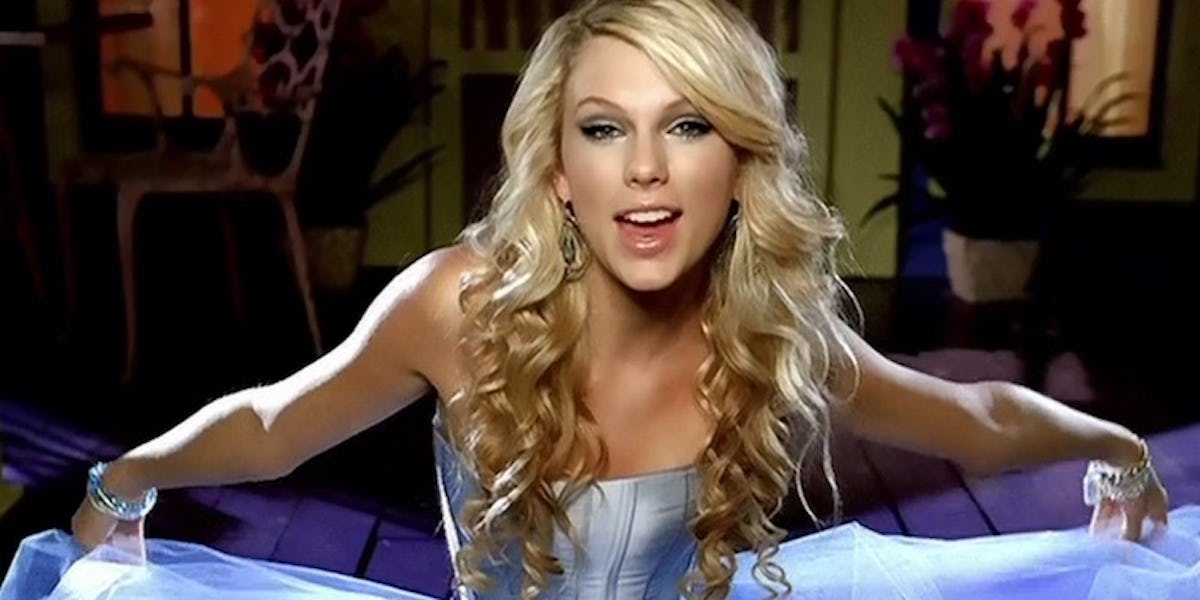 Taylor Swift's Throwback From When Her First Album Dropped Is Pure Inspo
YouTube
I don't know about you, but I'm feeling old as balls.  
It was 10 years ago today that Taylor Swift first entered our lives.
She was just 16 years old when her self-titled debut album made her a pop superstar.
Now 26 years old, the musician has a few credentials to her name.
These include five crazy successful albums that lived at the top of the charts, four world tours and, of course, 10 Grammy awards.
Naturally, she took to Instagram in honor of the anniversary.
Who knew then just what a force T-Swizzle would become?
Swift wrote in the caption,
10 years ago today, my first album came out. I couldn't be more grateful today, thinking back on how much fun we've had and how you've encouraged me to change and grow. It's been such an adventure, guys. Thank you for all of it.
Swift penned some of her most iconic songs while she was a freshman in high school.
These bops included "Tim McGraw," "Our Song," "Teardrops on My Guitar" and "Picture to Burn."
Swift and I are the same age, and when I was a freshman in high school, most of my concerns included telling my mother I was going to a sleepover, but actually nearly dying from alcohol poisoning in the woods.
So yeah, I guess Swift and I have both seen our fair share of success at an early age.
After her debut album was released, Taylor Swift was nominated for New Female Vocalist of the Year at the 2007 Academy of Country Music Awards and Favorite Country Female Artist at the 2007 American Music Awards.
When Big Machine Records founder Scott Borchetta met Swift when she was 15, he knew she was destined for greatness. He told Billboard,
I was blown away from the first minute all the way through to today. The songs have always been what's been central to me and to our relationship. I got her songs immediately... I put down 'this could be your Mick Jagger.' One page literally says, 'Taylor takes Japan.' Another was 'cover or Rolling Stone, host 'Saturday Night Live'.' She had that type of energy where I thought, 'man, we might be able to run the boards.' It was a lightning bolt for me.
Citations: Instagram (Instagram)