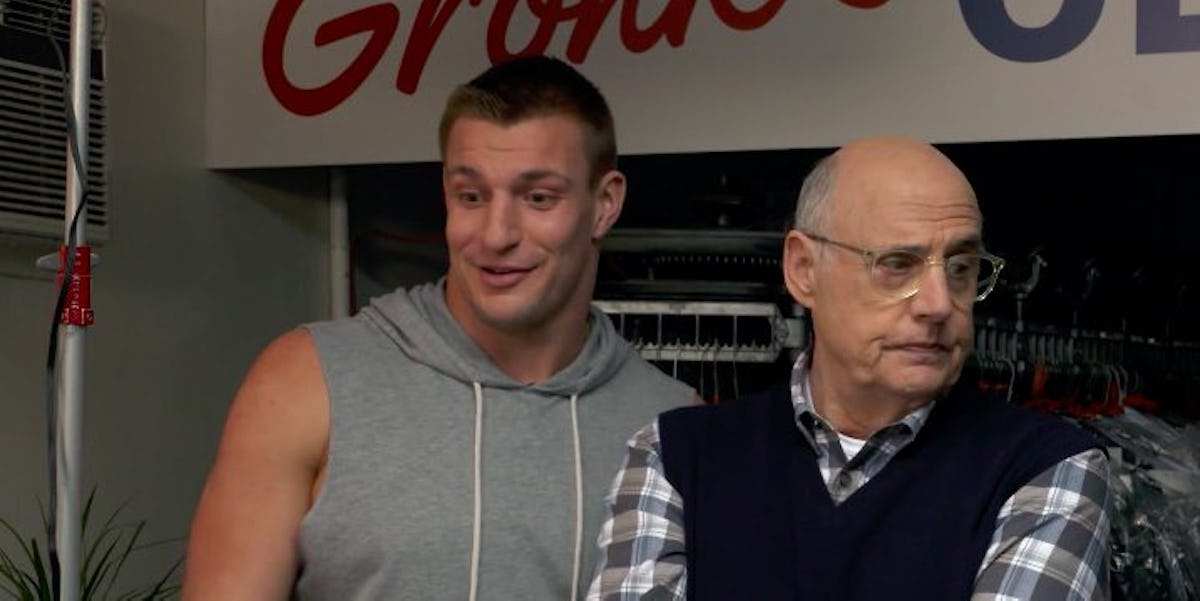 Rob Gronkowski And Jeffrey Tambor Are Teaming Up For Epic Super Bowl Ad
YouTube
Ah, the Super Bowl... our nation's unofficial holiday in which we put aside our differences and watch hours of the year's most captivating television event: Super Bowl commercials.
Also, some people play football. Yes, football definitely has something to do with it, too.
Well, gather around, y'all. Elite Daily has an exclusive scoop on one of the Super Bowl's most promising upcoming commercials. IT'S A BIG ANNOUNCEMENT SO BRACE YOURSELVES.
Our own Gabi Conti got a chance to interview New England Patriots' own Rob Gronkowski and "Transparent" star Jeffrey Tambor about working together on a pre-Super Bowl spot and commercial for... *drumroll* ...TIDE!
So, are these two friends outside of this commercial?
Seriously, this pair should star in a production of "The Odd Couple." *Dials rotary phone* "Hello, Broadway? Do I have a couple o' stars for you!"
That's how Broadway casting works, right?
In our interview above, Gronk calls Jeffrey "Jerry," Jeffrey has zero clue which team Gronk plays for, and the 6'6" Gronk calls Jeffrey "little."
To be fair, Gronk is the same height as a skyscraper (roughly).
If Elite Daily's interview with Gronk and Tambor is any barometer for the upcoming Tide commercial, I think the ad is going to be the funniest part of the Super Bowl, you know, unless Lady Gaga pulls a Bruce Springsteen and ends up running crotch-first into a camera.
Thirsty for more repartee between Rob and Jeffrey? Of course you are. You're only human.
However, you'll have to wait until February 5, which is when Tide will offer up a "better cleaning solution" in addition to the New England Patriots squaring off against the Atlanta Falcons.
Until then, check out Elite Daily's exclusive interview above, and make sure you're in a place where you can privately cry. It's so hysterical you'll openly weep.