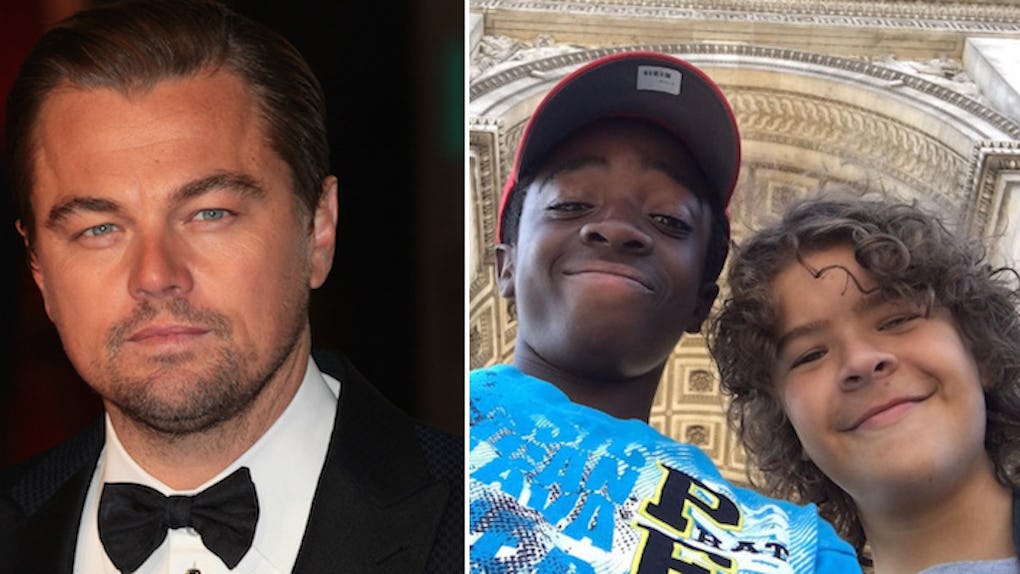 Shutterstock/ Instagram/ Stranger Things
The 'Stranger Things' Kids And Leo DiCaprio Are Headed To The White House
Enjoy the White House being cool as F while you can, ingrates.
Barack Obama's keynote speech at the 2016 Democratic National Convention called for Americans to roll up their sleeves and preserve a nation powered by "courage, optimism and ingenuity."
Inspired by his words, South by Southwest is taking action in the form of South by South Lawn, a fall festival at the White House aiming to make America greater, still.
Former babe and current passionate whale-saver Leonardo DiCaprio is slated to appear for a discussion with the president and atmospheric scientist Dr. Katharine Hayhoe regarding climate change.
Additionally, Leo DiCaprio has chosen the festival for the domestic premiere of his upcoming documentary "Before the Flood."
The 41-year-old Oscar winner's doc won't be the only film screened at the fest, as the third annual White House Student Film Festival will occur in conjunction with SXSL.
The film festival will feature a discussion with student filmmakers and "Stranger Things" creators Matt and Ross Duffer, a screening of three exceptional student films and an appearance by the talented cast of "Stranger Things."
YUP. S'RIGHT. The "Stranger Things" kids -- who at this point have probably stopped acting altogether in favor of making highly publicized, hysteria-inducing public appearances -- will be there in the dang flesh.
Fans can expect to see stellar performances by the Lumineers, DJ Beverly Bond and Sharon Jones & The Dap-Kings. So, yeah, there's music. The "Stranger Things" kids will probably be dancing. Leo will probably not be dancing. Deal.
SXSL hits DC October 3. The event will be available to live stream at WhiteHouse.gov, on the White House's Facebook page and on SXSW's YouTube channel, so you have no freaking excuse not to watch it and like it.
Citations: South by South Lawn Lineup Includes Leonardo DiCaprio, Stranger Things Cast, The Lumineers (Paste Magazine)