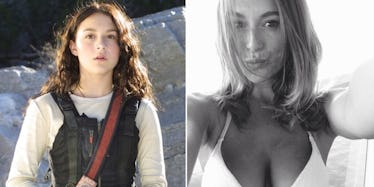 The Girl Who Starred In 'Spy Kids' Is All Grown Up And Super Hot Now (Photos)
Instagram
Remember "Spy Kids"? That movie from the early 2000s about those kids… who were spies?
Well, the chick from the movie — Alexa Vega, who played main character Carmen Cortez — is super hot now.
Like, smokin'.
I don't really know why we didn't realize this eight years ago (she's 26) but, in case you're unaware: She's a babe.
This spy kid is all woman now.
Oh, but sorry, boys: She's taken.
First thing's first: She's married.
Second: Damn.
She's got a smokin' bod:
Can you believe this is the girl from "Spy Kids"?
Her as a kid:
Her now:
Yeah.
You get it.
She's hot.
Really hot.
Citations: Remember The Older Sister Carmen Cortez From Spy Kids Well Shes 26 Now And Smoking Hot (BroBible)