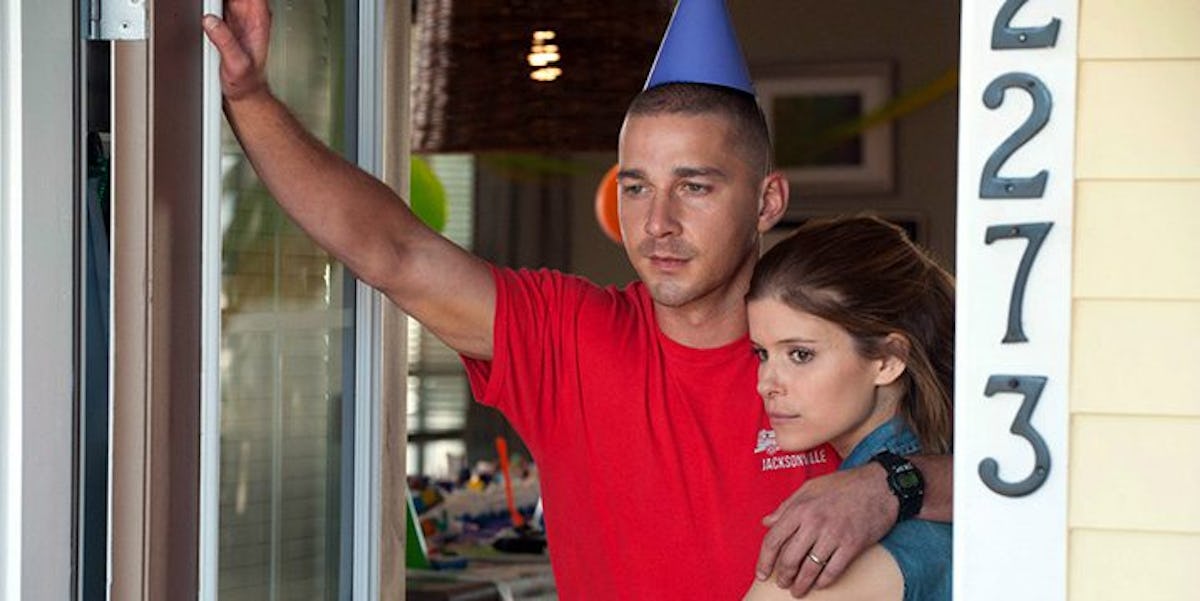 Shia LaBeouf's New Movie Literally Sold 1 Ticket And We're Cringing For Him
Lionsgate Premiere
Let it be known only one man is down to see "Man Down."
Remember that time only one person from your list of 237 invitees came to your adult birthday party? No, just me? Wonderful.
Well, a similar situation happened to none other than Shia LaBeouf for his aforementioned movie "Man Down." I guess we're not so different after all, eh, Shia?
His film premiered in the UK this week and made a whopping $8.71 million on Tuesday.
"Wait, what? That... that can't be possible," you might be thinking to yourself.
Sorry, naysayers, but only one measly ticket was sold in the entirety of the United Kingdom on its opening day. However, since then, its profits have skyrocketed by 200 percent! Wow!
Unfortunately, as everyone with a TI-89 will know, that means the film only sold two more tickets, bringing the grand sum total to $26.
The Hollywood Reporter is now saying the film is likely to end its UK run. Let it be know I had middle school plays that had more showings than "Man Down."
(Also, let it be known my sixth-grade Linus in "You're a Good Man, Charlie Brown" was absolutely adorable (until I inadvertently goose-stepped as part of my choreography).)
I guess that finally makes me cool, heh.
(Newsflash: It certainly does not.)
Now, to be fair, the film managed to garner $454,000 in North America since December, which is nothing to bat your eyes at.
However, this is something you can definitely bat your eyes at.
OK, OK, sorry. That was a really bad joke.
Needless to say, I guess Shia wishes the UK would JUST DO IT and buy some more tickets.
Oh well, you win some, you lose some.
Hey, shhh. It's OK, Shia. Don't be too hard on yourself.
You're basically a national treasure after your anti-Trump performance art piece "He Will Not Divide Us."
Citations: Shia LaBeouf movie Man Down sold just one ticket at U.K. box office (Entertainment Weekly)