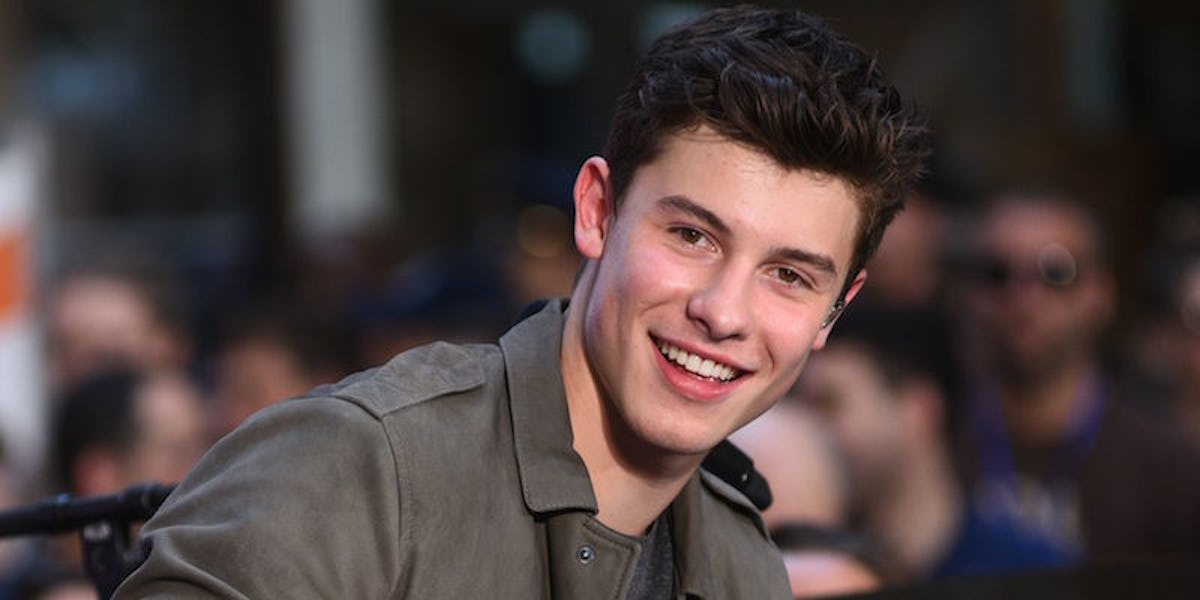 Shawn Mendes Stripped Down For A Sexy Photoshoot So Try To Keep It Together
REX/Shutterstock
BABY, PLEASE HAVE MERCY ON ME. TAKE IT EASY ON MY HEART.
Because these photos of singer/songwriter Shawn Mendes are legit way too hot.
His latest photoshoot with L'Uomo Vogue leaves fans with some pretty sultry photos, not to mention some creeper-peeper shots behind the scenes.
The 18-year-old Canadian singer may be known for his silky smooth voice, but he's also pretty highly regarded by his fans for... well, his good looks and charms.
It isn't unusual to click on the "Stitches" singer's Instagram and be bombarded by tweens calling him "daddy" for some reason.
Mendes was photographed by Sebastian Kim for the fashion editorial's October feature, called The Charmers. Naturally.
To be honest, we're not exactly sure why Shawn Mendes thinks his fame makes it impossible for him to hook up with people.
It seems like this would not be the case when you've got pictures like this to add to your Tinder account.
The magazine reveals that they will have a video of Mendes on the way too, but until then I guess we can ogle these pictures a little more... Like this one where he is wearing a poncho for some reason?
I wouldn't exactly say a poncho is a sexy look, but some people look good in whatever they throw on. We challenge Mendes to try to rock a burlap sack next time.
But maybe being a sex symbol isn't exactly what the artist has in mind.
He said,
Being a sex ­symbol isn't cool unless you're in love with a girl and she calls you a sex symbol.
He has also promised that when he is in love, he will definitely know it when it happens. He said,
The second I feel about a girl the way I feel about music is when I know.