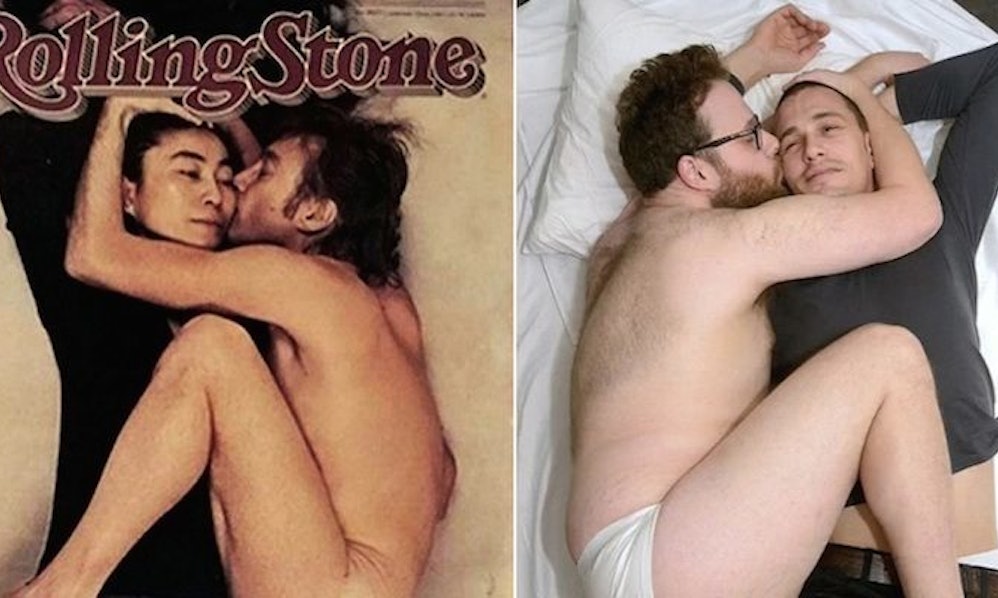 Seth Rogen And James Franco Hilariously Parody John Lennon And Yoko (Photos)
James Franco and Seth Rogen continue to fan the flames of their weird bromance. Franco, for some unknown reason, posted a photo of himself and Rogen to his Instagram.
In the photo, the two men reenact the iconic John Lennon and Yoko Ono Rolling Stone cover.
Rogen plays the role of Lennon, as he is shirtless and only wearing underwear. Tattoos were also digitally added to Rogen's body.
Franco is just lying in bed, fully dressed and accepting Rogen's embrace. It's kind of weird, but it's also kind of funny.
Here's the photo of Franco and Rogen:
Here's the original of Lennon and Ono:
Citations: Seth Rogen shows off full body tattoos as he cuddles up to James Franco in parody of THAT John and Yoko Rolling Stone cover (Daily Mail)